The rapid acceleration in the digitisation of financial services over the past year has thrust innovation into focus for the financial industry. At SWIFT's recent Inside Innovation event, thought leaders from around the world highlighted the challenges that this presents firms with, and ways they can look to innovate for a successful future.
1. Innovation is happening everywhere
Innovation is happening everywhere, even in places you wouldn't expect. For example, collaborative innovation in Cambodia has resulted in a digital currency initiative that enables instant and final transactions using digital Cambodian riel or US dollars. 
"This is a great example of a smaller innovative country reaching out and grabbing the latest that financial technology can offer, setting it up and using it to provide for its people," commented Richard Turrin, industry leader in fintech and digital transformation. "Innovations are fundamentally changing what people can do with money."
Watch on demand (20 mins) | Financial services in 2030 - with Richard Turrin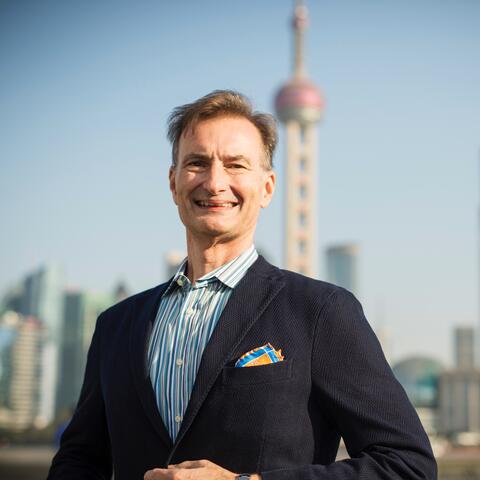 "Innovations are fundamentally changing what people can do with money."
Richard Turrin
Industry leader in fintech and digital transformation
2. Challenger banks are here in numbers - and here to stay
Today, smartphones let customers do everything they would usually need to do in-branch on a single device. As a result, there has been an explosion of challenger banks in the app world, with over 500 challenger banks globally today. 
"The fastest growing financial institutions in the world today all share in common the fact that they are new digital entrants," said Brett King, Founder and Executive Chairman of Moven. "Part of the reason for this incredible growth in these alternative technology providers for financial services is their ability to acquire customers at digital scale."
Watch on demand (20 mins) | Financial services in 2030 - with Brett King
3. Innovation's centre of gravity is moving east – to Asia 
While Asia is best known for its 'super apps', it has much more to offer on the innovation front. For example, a major fintech has figured out how to use big data to underwrite loans digitally, dramatically speeding up the application and approval process to just four minutes, with zero human intervention. 
"Asia is asking this question more seriously than anybody else: What is a bank?" said Turrin. "The region is going to bring banking digitally to the underserved and the regulatory framework will be changed to allow this," he concluded.
4. Financial institutions need to 'do all the stuff'
Rather than trying to find a panacea to tackle innovation and digitisation, firms need to look at absolutely everything and address every part of their business. 
"You need to look at your technology, you need to look at your channels, you need to look at your talent, you need to look at your ways of working," explained Leda Glyptis, Chief Client Officer at 10x Future Technologies. "There is no silver bullet, the world has changed. Nobody knows all the answers, so start with your organisation and take stock of the immense proliferation of creativity, technology, solutions and capabilities."
Watch on demand (20 mins) | Financial services in 2030 - with Leda Glyptis
5. New technology can't operate in a vacuum
The industry has learned a lot in the past 10-15 years. One of the most important learnings is that new technology is real, scalable and exciting, but it is not 'light touch'.
"You can't just deploy something in an innovation centre, press a button and be done with it," commented Glyptis. "We learned the hard way that new business models and robust infrastructure under the 'bling' is necessary for the innovation to actually become core business. One thing we haven't learned, and it is time we did, is how to marry innovation to business imperative."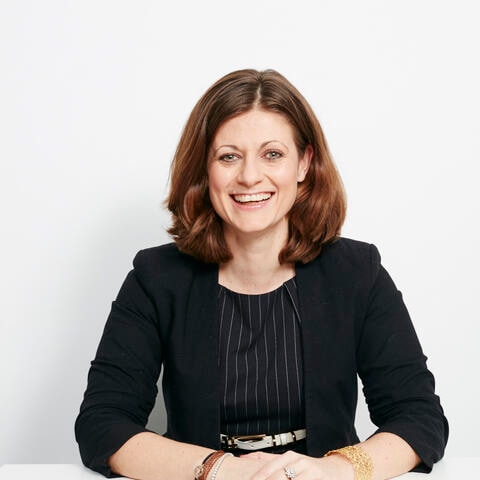 "One thing we haven't learned and it is time we did, is how to marry innovation to business imperative."
Leda Glyptis
Chief Client Officer, 10x Future Technologies
6. Removing friction from customer experiences is vital
What makes the banking sector unique is its regulated environment. The biggest change seen with respect to digitisation and its effect on that space has been the move to using technology to lower friction in customer experiences. 
"You can actually track this on a trajectory," King noted. "Moving from Bank 1.0 and traditional forms of banking through to Bank 2.0, which was largely about self-service adoption. Bank 3.0 saw the use of smartphones and mobile technology, and finally to Bank 4.0, the emerging ubiquitous banking experiences that we're seeing come about now." The frictionless experience is something that SWIFT's new strategy directly addresses. 
7. Embedded financial services are set to become the standard
Brett King noted that embedded financial services – having the utility of financial services wrapped in a smart layer that responds to your needs in real-time – is the real future of finance. 
"Think about Google Wallet and the technologies we're seeing emerging here: the focus on financial wellness, how you spend and whether that spend is good for you, if there's anything else you could do to save money and think more long-term, predicting your cash flow, and more – all of this will be the baseline capabilities of bank accounts of 21st century," King stated.
8. Financial institutions must be digital 'all the way down' to thrive
With digitisation, firms sometimes have had a tendency to start at the top and work their way down. This approach can be erratic, however, and for some firms this means their digital infrastructure is sat on a technology stack with risks lurking lower down. 
"This will limit your ambition, either because it will fall over and you're going to have to clean it up, or because you know it can't take the speed and pace of life and therefore you're holding yourself back," Glyptis said. "You need all digital capabilities, all the way down. This is not optional, you absolutely have to invest in that infrastructure."
9. Capitalise on SWIFT's open approach to innovation 
One resource that SWIFT offers the financial services community is the Innovation Toolkit, with different tools and templates that can be applied at any stage of an innovation journey. A sample of the Innovation Toolkit is available to the SWIFT community, to encourage better innovation practices and get feedback. 
"One of my favourite tools is the Assumptions Mapper, which we use at the beginning of an Innovation Sprint when we have a lot of assumptions over who the affected customers are and what their experiences are like, and we then rate these assumptions by which ones are the riskiest," said Jade Batstone, Global Innovation Manager at SWIFT.
Watch on demand (20 mins) | Build the future of financial services, together - with Jade Batstone and Nick Kerigan
10. Innovate with SWIFT
Innovation Sprints – short periods of time where a specific problem can be identified, solutions struck upon and fast failures are welcome – offer one way to quickly leap several hurdles to digital innovation, particularly in a co-creation mode. 
"Working one-on-one with a client on a sprint to find a solution for an issue that both SWIFT and the client are passionate about solving is a key part of our innovation portfolio," explained Nick Kerigan, Head of Innovation Execution at SWIFT. "Hackathons also represent a way of collaborating on innovation, for example we recently ran a successful hackathon with the BIS looking at the data opportunities around ISO 20022."
Watch Inside Innovation on demand
Catch up on what you missed or re-watch sessions whenever you like here.