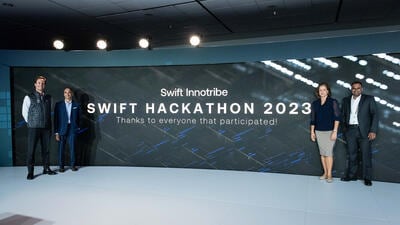 Swift Hackathon 2023: Winning teams announced!
new
IBM and Capgemini are this year's Hackathon 2023 winners! We asked the winning teams how they...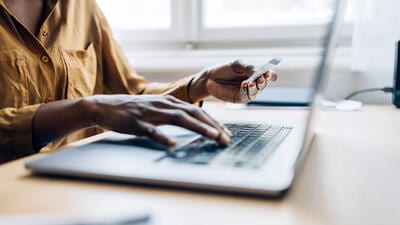 Working with Visa to break down barriers in cross-border payments
new
We're teaming up with Visa to enhance the transparency, speed and security of global B2B money...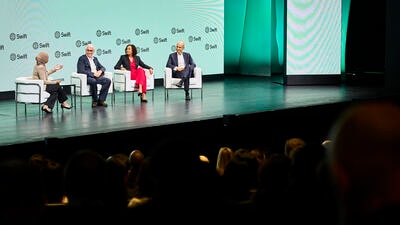 Sibos 2023 kicks off: Collaboration, fragmentation, innovation
new
Collaboration and responsible innovation to overcome fragmentation and drive a sustainable future are top of the...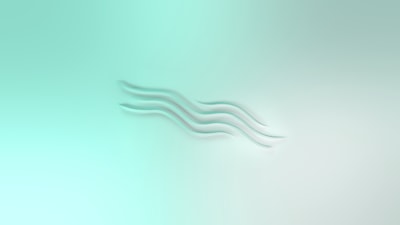 Swift and Wise join forces to expand cross-border payment options globally
new
New collaboration will help financial institutions provide more choice to their customers for cross-border payments.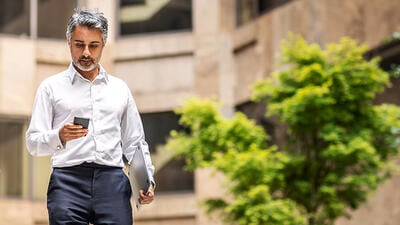 Taking local Confirmation of Payee global
A new proposal from the European Commission would mandate financial institutions across Europe to offer IBAN-name...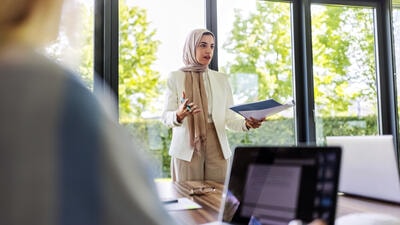 Swift collaborative CBDC experiments enter exciting new phase
Three central banks have begun beta testing our innovative solution for interlinking CBDCs, marking a new...
Transforming securities settlement through transparency
Swift Securities View won Best New Asset Servicing Project at Global Custodian's Leaders in Custody awards...
Swift at Sibos 2023: You're here to discover. We're here to deliver.
There's a lot to discover on the Swift at Sibos programme this year in Toronto. So...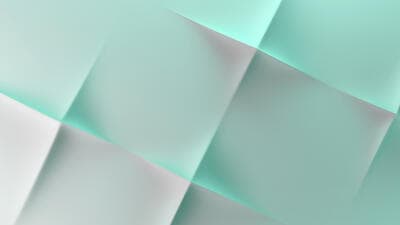 Successful blockchain experiments unlock potential of tokenisation
We partnered with more than a dozen financial institutions and market infrastructures to demonstrate how our...