How can a collaborative platform for the post-trade industry foster future-proof solutions to some of the most pressing challenges capital markets participants face today? Our new report explains. 
Capital markets participants need to be more agile than ever to manage the myriad challenges confronting them today. These challenges include increased upstream disintermediation, growing competition, complying with regulatory requirements, the emergence of tokenised assets, high costs of doing business, cyber threats and evolving customer expectations – not to mention the uncertain market and business conditions brought on by the pandemic.
In this environment, digital transformation is no longer a nice to have, but an absolute must. Financial institutions across the post-trade landscape are at different stages of this journey, re-evaluating their business models, operational flows and partnership arrangements, as well as amplifying their regulatory compliance game and refreshing their technology stacks.
Yet, despite these efforts, keeping costs in check, increasing efficiency and providing customers with the level of experience they demand remains a challenge for many.
Creating a future-proof model
As the financial industry accelerates its evolution with extensive digitisation and innovation, now is the time to tackle some of the most persistent pain points once and for all. Pain points such as a lack of transparency along the post-trade processing chain resulting in high costs of exception management and settlement failure; fragmented market practices and standards leading to inconsistent service levels and inefficient operations; and the costs and complexities of technology maintenance and integration, to name a few.
To reach the level of efficiencies required, it's time for a new approach. We must go beyond current post-trade operating models and towards a collaborative platform for the post-trade industry. For capital market players, a collaborative platform model is an opportunity to take the next step forward on how you provide services to your customers and drive increased efficiency across the industry as a whole.
Such a model presents many advantages such as economies of scale, alleviation of transaction frictions, increased transparency, improved risk management and opportunities for innovation through analytics on consolidated information.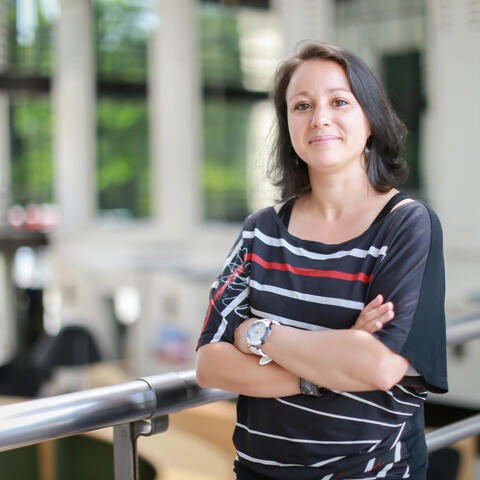 This is the start of an exciting journey. Our strategy leverages SWIFT's unique position as a neutral cooperative to bring together key industry voices to tackle the challenges facing capital markets.
Charifa El Otmani
Director Capital Markets Strategy, SWIFT
From vision to reality
Building on our strong foundation as a neutral industry cooperative, we are collaborating with financial institutions to make this vision a reality.
Over the next two years and beyond, we are embarking on a strategy to transform the SWIFT platform to provide instant, frictionless payments and securities transactions. Our goal is to enable smarter securities processes through expanded platform capabilities offering transaction tracking services, as well as analytical tools covering all holdings – securities, cash and others.
The benefits of this approach are outlined in our new report The SWIFT platform for capital markets: Your mission, our vision. It takes a closer look at recent post-trade operating models and the challenges that come with them. It then sheds light on the capabilities that the industry demands moving forward and the key components crucial in delivering this through a collaborative industry platform. Finally, we share our plans for upcoming enhancements to the SWIFT platform in line with the business and operational objectives of our capital markets community.