At the second all-digital Sibos, Swift Board Chairman Yawar Shah and CEO Javier Pérez-Tasso set out how the cooperative is delivering at pace to enable instant and frictionless end-to-end cross-border transactions.
Each year, Sibos brings together the global financial community to discuss, debate, challenge and drive the changes our industry needs to continue to evolve. And this year's event, taking place fully digitally for the second year from 11-14 October, is no exception.
"Innovation is at an all-time high in the financial services industry and there is a profound sense of excitement," said Yawar Shah, Chairman of the Swift Board at Monday's Sibos opening.
He continued, "There is tremendous demand in the marketplace for what we do, across payments and securities processing. The world changed in many ways because of Covid and, in our industry, one of the lasting impacts is a quantum shift to digital."
Delivering at pace
As a neutral, global cooperative, Swift is at the heart of enabling this shift in financial services, Shah added, and helping the community keep up with today's accelerating pace of change.
Swift GPI is a prime example that already has revolutionised high-value cross-border payments. "Swift has transformed the international payment experience," said Javier Pérez-Tasso, Swift CEO, in his opening remarks. "Almost half of all Swift payments are credited within 5 minutes, not just to the receiving bank but to end beneficiaries, and about two thirds within 30 minutes. The reality of this transformation is pretty telling."
Now Swift is going even further, delivering more capabilities that help financial institutions increase efficiency and provide new value to their customers. "We have been delivering at pace," said Pérez-Tasso. "This time last year, I talked about our plans to move beyond our traditional high-value segments to enable fast and competitive SME and consumer payments over Swift.
"Well, a couple of months ago we have made that happen with Swift Go, which is a real game changer. This means fast, transparent and cost-effective international payments and remittances with a simple click from banks' own customer channels that forward-looking and agile institutions are able to implement today."
Other new services such as payment pre-validation are also now available and being adopted, providing financial institutions certainty that data is correct before a payment is sent and ensuring a frictionless experience.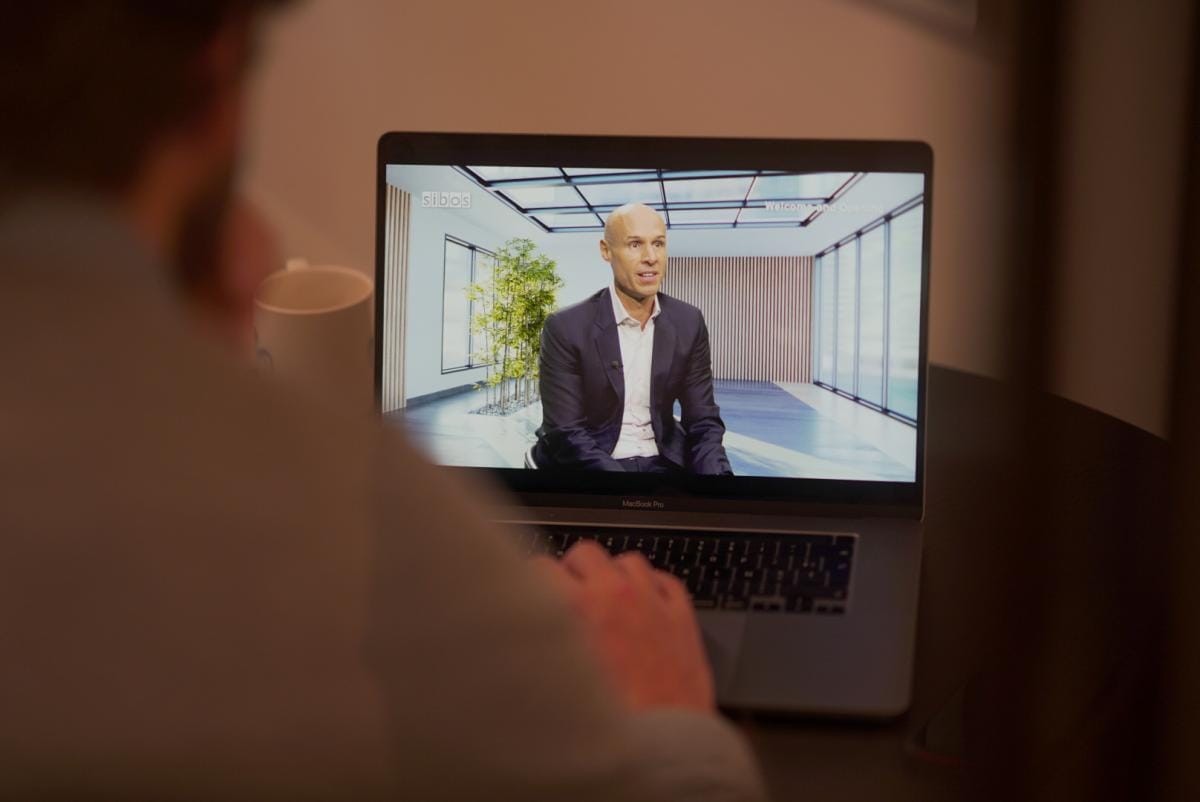 Sibos 2021: Swift CEO addresses the community
Hear from Swift CEO Javier Pérez-Tasso who sets out how the cooperative is delivering at pace to enable instant and frictionless end-to-end cross-border transactions.
Instant, frictionless transactions
It's all part of Swift's vision for enabling instant and frictionless transactions from account to account, anywhere in the world. Central to achieving this is an enhanced platform, which will provide comprehensive transaction management services to orchestrate flows seamlessly.
"We are full speed ahead on our platform transformation. Next year, we introduce a major deliverable in our journey with our new API-driven transaction manager that lies at the heart of our vision. And once the transaction manager is in full force, when we promise instant, we will really deliver instant."
Pérez-Tasso also noted the transaction manager will be currency agnostic, so that if the industry adopts Central Bank Digital Currencies (CBDCs) or stablecoins, Swift will facilitate interoperability between token-based and account-based networks.
"This is transformational," Shah added, calling the capabilities of the new platform "a step-change for cross-border payments and securities processing across Swift."
Underlying all of this is the rich data of ISO 20022. Swift is playing a leading role in facilitating a seamless transition to the standard in line with the industry's agreed adoption timeframe through a three year coexistence period starting in November 2022. Pérez-Tasso said in-flow translation will be available for testing as of November this year, providing customers ample time for testing and ensuring everyone can migrate to ISO 20022 at their own pace.
"We continue to deliver responsibly with clear risk management processes, and with a controlled activation plan for the new platform that the community can trust," said Shah.
Shaping the future
"Swift is working across multiple fronts – payments, securities, and financial crime compliance, to name just a few – in order to put in place pillars for the future," said Shah. "These pillars are built on a strong foundation of security, reliability and resilience. These things are fundamental to the trust you put in us."
"At Swift, we deliver faster than ever, but don't take shortcuts because we are not about short-term gain or profit," added Pérez-Tasso. "Operational excellence is in our DNA. It is precisely because we are industry owned with global scale that we can innovate and create the next generation foundations responsibly – and that is differentiating us as a cooperative.
"I know we are asking a lot from you, but we cannot do this alone. We count on you to adopt these innovations and we are here to support you every step of the way.
Reflecting on all that has been achieved already, and the exciting innovations set to further transform the foundations of the industry in the year ahead, Pérez-Tasso concluded, "This is more than a vision, this is becoming the new reality."
Be part of Sibos 2021
These topics – and many more – will take centre stage at Sibos as the industry comes together under the banner of Recharging Global Finance. With more than 250 expert speakers and over 150 informative and thought-provoking sessions on the programme, there is something for everyone.
Sibos 2021 is free for the Swift community. You can tune in at any time throughout the week on sibos.com or via the Sibos App to follow the sessions live or watch the recordings.