BIC Plus
With SWIFTRef BIC Plus you will have access to all Business Identifier Codes (BICs) issued by SWIFT under ISO 9362:2014.
BIC Plus will inform you of the institution behind the BIC, connectivity status, location and the historic modification to a BIC, amongst other features. 
BIC Plus is composed of two main files: BIC Plus files and BIC Directory 2018 files:
BIC Directory 2018 
Simplified version for users who only need preparation information for a payment including FIN connectivity status. 
BIC Plus file 
Enriched file to support your needs for regulatory reporting, SWIFTNet connectivity status or internal reporting on BIC events.
Features
Find out what issues you can solve with this directory, and what kind of information it includes.
Contact us
To find out more about BIC Plus and our payments data solutions, do not hesitate to contact us.
Document centre
Find all the resources related to this directory in one place, from fact sheets and case studies to support documentation.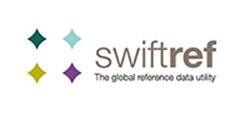 Want to know more about SWIFTRef?
Get in touch with one of our experts and get your questions answered.