As a payments department operator, you check and validate BICs and sort codes in transaction exceptions in order to process those exceptions. In the front office, you check IBANs and the routing of IBANs provided by customers before sending them for processing.  In the Foreign Department, you need to know the SSI of the bank of the beneficiary in order to make a payment.
Whether you are a financial institution or a corporate using SWIFT or other channels, Bankers World Online REACH allows you to:
Identify correctly your payments correspondents in both cross-border and domestic markets

Validate your payments correspondents SSIs, Account and IBAN structure

Verify your payments correspondents membership to local Clearing and Settlement systems
What are the benefits of using Bankers World Online REACH?
Easy access through our secure online platform
Single source for look-ups on global, accurate and always up-to-date payment information
Direct link to SWIFT KYC Registry and Bankers World Online ENTITY (add links)
What can you find in Bankers World Online REACH?
All SWIFT BIC codes and associated LEIs
National clearing/sort codes
Clearing/Settlement Mechanisms and SWIFTnet services membership
Operational name and address
BIC historical events (activation, modification, expiration) since November 2007
SEPA/IBAN data
SWIFT connectivity information (FIN, InterAct, FileAct)
Bank SSIs
Time-zone information
Country, currency codes and bank holidays
BIC Operational hierarchy information
SWIFT Broadcast messages (MT094) content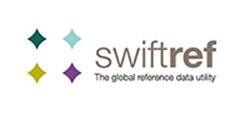 Want to know more about SWIFTRef?
Get in touch with one of our experts and get your questions answered.