We are leveraging our extensive platform connectivity to digitise Letter of Credit (LC) presentation, delivering new efficiencies and removing friction from global trade.
In the complex world of documentary trade finance, digital communication has the power to deliver greater efficiencies, an enhanced user experience, and long-term growth in global trade.
As the industry continues to look for ways to mitigate the notorious paper burden in documentary trade, SWIFT and a group of leading banks embarked on an initial Proof of Value (PoV) to explore how current trade processes could be digitised by leveraging and unlocking the power of the SWIFT network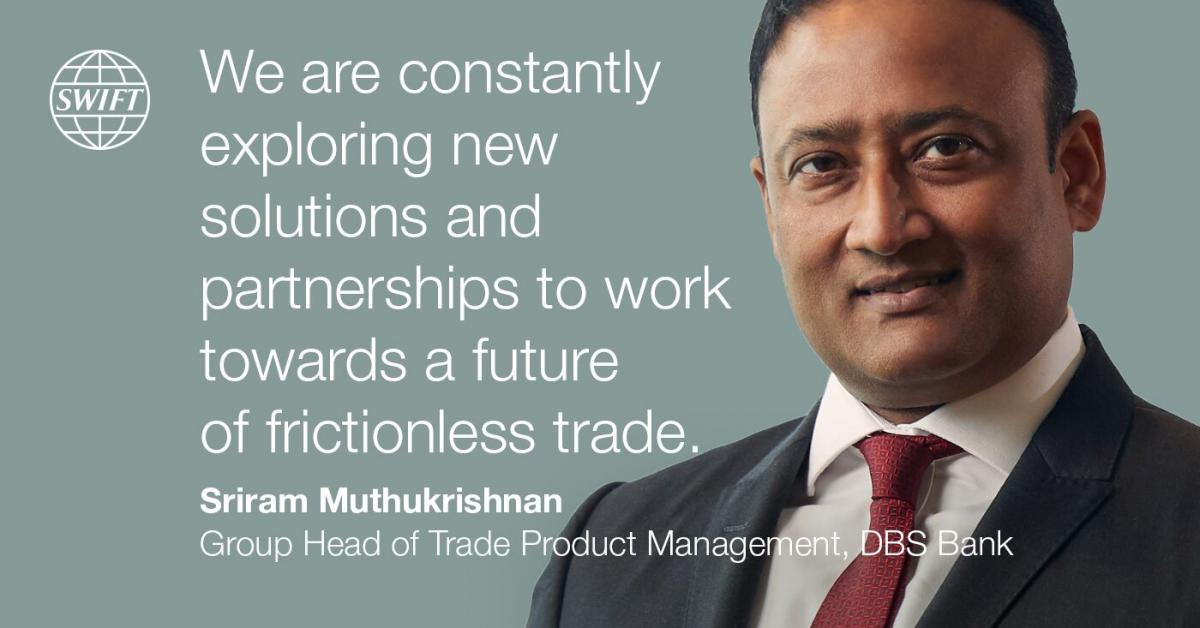 Phase one - digitising processes to increase efficiency
During the first phase of the project, four banks successfully tested the SWIFT solution internally. DBS and J.P. Morgan went on to conduct successful external trials, resulting in a 30 per cent reduction in paper from documentary trade.
"We are constantly exploring new solutions and partnerships to work towards a future of frictionless trade. This is another initiative that complements our overall efforts in dematerialising trade documents and simplifying the highly manual and complex letter of credit process. We look forward to collaborating closely with a global partner like SWIFT. This is aligned with our vision to drive trade digitalisation at scale, deliver seamless connectivity for cross-border trade and bring about a significantly improved customer experience." — Sriram Muthukrishnan, Group Head of Trade Product Management, DBS Bank.
"This initiative with SWIFT reinforces our ongoing efforts to respond to clients' changing expectations and needs when conducting documentary trade transactions. We are excited about the success of the external trial and look forward greater outcomes and momentum in the digitalisation of trade finance as we continue to invest to create value for our clients." — George Fong, Head of Documentary Trade, Global Trade for Wholesale Payments, J.P. Morgan.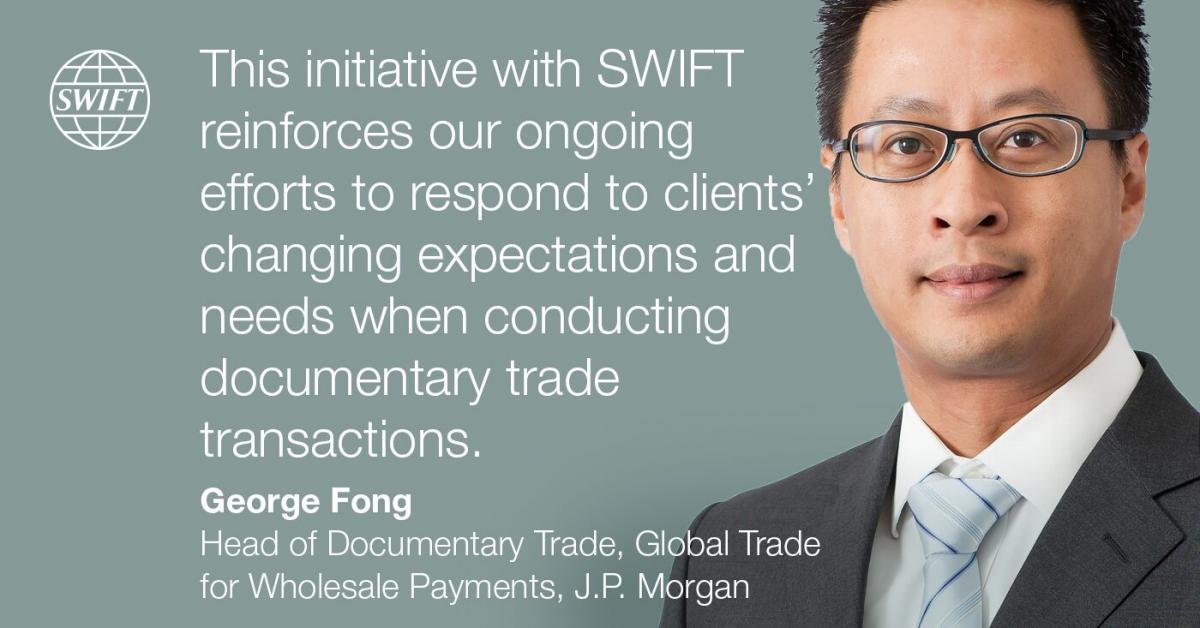 Phase two - collaborating across the global trade ecosystem
To facilitate further digitisation of documentary trade, SWIFT will continue to help drive community-wide adoption of The Digital Trade Channel; notably through active collaboration with third party FinTechs to identify opportunities to enhance the corporate customer experience – with an integrated ERP trade finance experience. 
When it comes to tackling the complexities of the electronic bill of lading (EBL), SWIFT will continue to explore collaboration with the array of existing EBL initiatives across the industry to help drive consensus and accelerate the digitisation of documentary trade, leveraging the reach, scale, security and reliability of the SWIFT platform.