SWIFT Deputy CISO speaks at Austrian National Bank conference
On July 16, the Oesterreichische Nationalbank organised the Austrian EU-Presidency conference which took place in the auditorium of the National Bank of Belgium. The event marked the debut of the Austrian Presidency of the EU, underscoring the priority that Austria will give cyber security during its six-month Presidency.
The event 'Finance 5.0 – a challenge for cybersecurity'  looked at the challenges that new technology pose for regulation, cyber hygiene and defense, and how to balance innovation, regulation and cybersecurity.
With opening remarks from Elisabeth Kornfeind, Ambassador of the Republic of Austria to Belgium, and Jan Smets, Governor of the National Bank of Belgium, the conference featured three key panels:
Cyber technologies – a challenge for regulators and supervisors?
Cyber security – threats to business and state bodies
Cyber resilience and the financial sector – how to reach an EU policy that balances security, innovation and regulation
EU Commissioner, Sir Julian King and Austrian Federal Minister Karoline Edtstadler spoke on a panel where participants cited SWIFT's Customer Security Programme as a great example of a private sector organisation taking responsibility for setting the standards on cyber hygiene in its financial ecosystem. Ewald Nowotny, Governor of the Austrian Central Bank commented on some of the recent cyber attacks, but stated "the industry reacted and we have now SWIFT's CSP."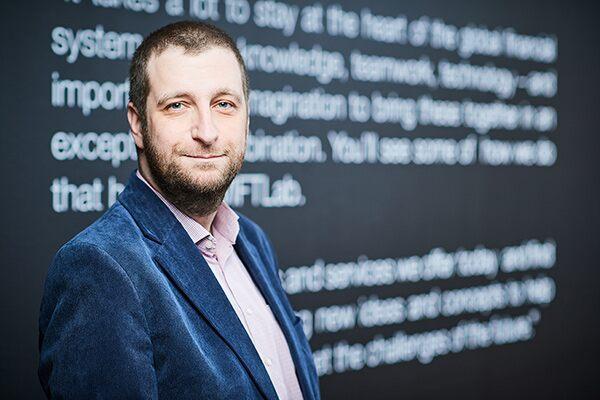 SWIFT Deputy CISO, Stefano Ciminelli, took part in the second panel of the day, discussing how SWIFT protects against data breaches and the importance of good cyber hygiene. Joined by Philipp Amann, Head of Strategy for the European Cybercrime centre, Europol, and Despina Spanou, Director for Digital Society, Trust and Cybersecurity at the European Commission, Ciminelli discussed the geographical spread of cyber criminals, how organisations have to accept that it's not whether a breach will happen, but when, and how you prepare, mitigate and react to these events. He went on to highlight the SWIFT Customer Security Programme and how SWIFT protects itself and its community, as well as the importance of information sharing. He noted how legal uncertainty is preventing information sharing:
"It's not specific legal barriers that are the main challenge, but rather legal uncertainty that is preventing information being shared with other market participants," said Ciminelli. "Trust is key in information sharing; we need to work on removing the uncertainties regarding what can be shared, and with whom."
Trust is key in information sharing; we need to work on removing the uncertainties regarding what can be shared, and with whom.
The event was closed by Thomas Wieser, former Chair of the Eurogroup Working Group and Chairman of the EUs Economic and Financial Committee, who reflected on the importance of information sharing and how the public sector can do more to help prepare and prevent against cyber attacks.
For more information, a video of the conference will be posted on the event website.