SWIFT in action - our Corporate Social Responsability engagement
SWIFT works with and for financial communities across the globe. We know this is a privilege as well as a responsibility, and we are committed to making a positive impact wherever we can.
We integrate social, environmental, ethical, and human rights concerns into our operational strategy, and strive to contribute to the UN Sustainable Development Goals (SDGs). Our CSR programme covers several of them, and in particular SDG 1 No poverty and SDG 4 Quality Education.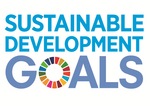 SWIFT has been sponsoring charities while organising events since 2007, with a special focus on education and under-privileged children. In 2017, ECPAT in Sweden, Pestalozzi Kinderdorf in Switzerland, Cliniclowns in The Netherlands, Working Well in the UK, Face for Children in Need in Egypt, Evergreen in Canada, Breakthrough in the US, Children's Society in Singapore and Many Rivers in Australia and have been among our beneficiaries. Additionally, we have supported SOS Children's Villages in China, France, Germany, Greece, Hong Kong, India, Ivory Coast, Mexico, Romania, Russia, Spain and Tanzania. This long lasting partner of SWIFT works to meet the needs and protect the interests and rights of children.