You're here to discover. We're here to deliver.
It's that time of year again – Sibos time – and in 2023, we're taking over Toronto. For the next four days the Metro Toronto Convention Centre will play host to inspirational speakers from all over the world.
Together, we'll discuss digital currencies, the latest technology trends, evolutions in payments and securities, cybersecurity, compliance and more throughout packed auditoriums and intimate fireside chats.
This year's theme is 'Collaborative finance in a fragmented world'. And while the conference has begun, there's still time to grab a digital pass and get the inside track from finance's finest. Sign up today to make the most of this year's event and watch any sessions you missed on demand. 
Collaborative finance in a fragmented world

Explore our programme
We've put our programme together with you in mind. Our sessions are designed to bring you the latest industry trends and help you overcome the challenges you face on a daily basis. This year, we're covering:
Payments: offering our customers ways to provide an instant and frictionless future with new solutions like Swift Go, Payment Pre-validation and more
Securities: helping our customers overcome inefficiencies and support sustainable investments
Standards: What's next for ISO 20022 payments and our standards initiatives across securities and APIs
Innovation: collaborating on CBDCs, digital assets and driving interoperability with existing systems
Risk: staying armed in the ever-evolving fight against fraud and cyber threats
And more across trade finance, corporate treasury, and our latest platform enhancements!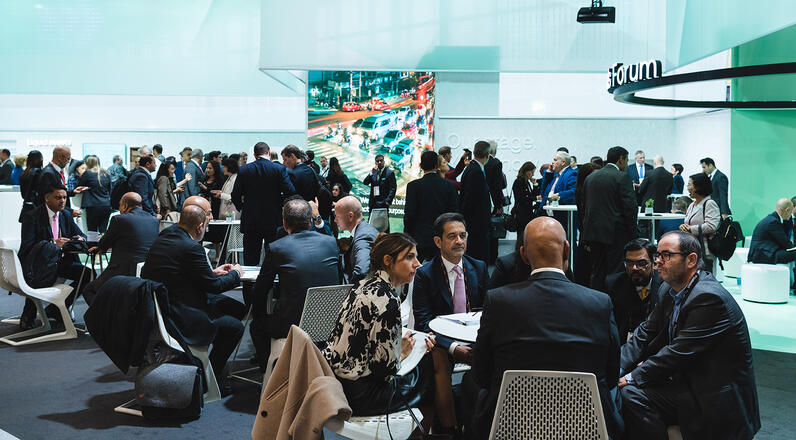 What to look out for
We asked Swifties what they're most looking for at Sibos 2023. Hear what they said.
Can't join us in person?
We know not everyone can make the trip to Toronto. So, as usual, we'll be offering a digital experience too. With a digital pass, you'll have access to a select range of conference sessions that you can watch and rewatch in your own time, including many Swift sessions too.
You'll also be able to network with other delegates online, access the Sibos App and view everything that's aired on Sibos TV.
Let's get digital

Swift at Sibos is only an email away
Whether you're attending or can't make it this year, make sure you subscribe to the Swift at Sibos newsletter to receive exclusive updates.
It covers everything you need for the event: top sessions to attend and videos to watch, the hottest news and much more.
Stay tuned