After six long years, Sibos is returning to Toronto!
From 18 – 21 September 2023, the global financial community will come together in Canada's main financial hub, home to numerous banking institutions and a flourishing fintech scene. For those attending in person, the conference will take place in the Metro Toronto Convention Centre, while a digital pass will be on offer for those who can't make the journey.
As usual, the conference will feature a packed programme and exhibition along with a wide range of networking events. Our own Swift at Sibos agenda is also in the works and will feature impactful conversations with business leaders and topic experts from within the financial sector and beyond.
To stay up to date on the latest information, headlines and when registrations open, subscribe to the Swift at Sibos newsletter. Or, check out the top 10 takeaways from Sibos 2022 to read about some of last year's hottest topics. 
Read more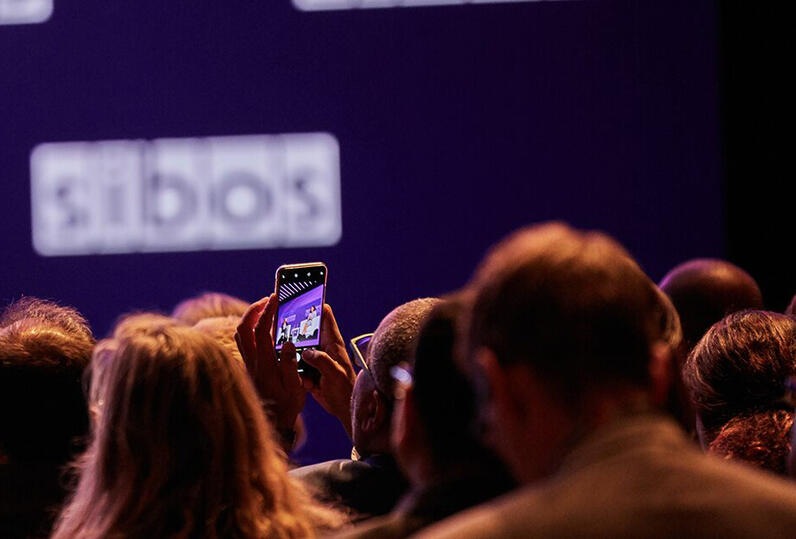 Swift at Sibos is only an email away
Whether you plan on attending or can't make it this year, make sure you subscribe to the Swift at Sibos newsletter to receive exclusive updates.
It covers everything you need for the event: top sessions to attend and videos to watch, the hottest news and much more.
Stay tuned
Top 10 takeaways from Swift at Sibos 2022
Coming back together in person for the first time in three years, the atmosphere at Sibos 2022 was electric. Over 10,000 delegates attended the event, joining a wide range of Swift sessions spanning payments, securities, innovation, compliance, standards and much more.
If you missed anything on the Swift programme, don't worry. We've put together our top 10 takeaways to help you catch up.
Read more