Supporting SOS Children's Village in Aït Ourir
For each of our EMEA events, SWIFT sponsors a cause within the framework of our Corporate Social Responsibility (CSR) programme. For the SWIFT African Regional Conference in Marrakesh, we are proud to support SOS Children's Village, Aït Ourir.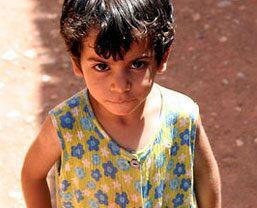 Aït Ourir has a population of approximately 20,000 and is located in Al Haouz Province, at the foot of the Atlas Mountains. In rural areas, a lot of communities lack access to education and live in poverty. A lot of these people therefore migrate to larger cities, in search of opportunity. Without professional qualifications, it is very hard for them to get jobs once they arrive in the city, and poverty lures around the corner. Especially for single mothers it can be incredibly difficult to meet their children's basic needs. The lives of girls and women still differ greatly from those of boys and men. All children must attend school in Morocco, but it is common for girls to be taken out of school at a young age in order to help in the home, especially in low-income families. Secondary and tertiary school enrolment is still much lower for girls. Furthermore, children from struggling families are often found on the streets begging. This jeopardises their education and exposes them to dangers such as drugs, sexual exploitation and organised crime. A lot of these children do not have official documents either, making it hard for them to really participate to society.
SOS began its work in Aït Ourir in 1985. In 13 family houses, the SOS Children's Village provides care for 96 children who would otherwise have no home. We take them off the streets and offer them a loving home where they can simply be a child again. In each family, they live with their brothers and sisters and are affectionately cared for by their SOS mother, every day and night.
The children from the SOS Children's Village attend the SOS Kindergarten in Aït Ourir. They then go on to complete their primary education at the SOS School nearby. All together, the two schools educate 500 students, of which about 400 of the surrounding community. We find it very important that SOS families are integrated into the local community from a young age.
When the children turn 16 they may choose to live semi-independently in the Youth House. This is a way of preparing the youngsters for their independence a couple years later.
Please visit the website http://www.sos-childrensvillages.org/  if you or your organisation would like to join SWIFT in supporting SOS Children's Village.