Business Intelligence to give you the edge
We've combined a wealth of unique SWIFT data with powerful analysis tools to bring you a rich portfolio of business analysis and market intelligence.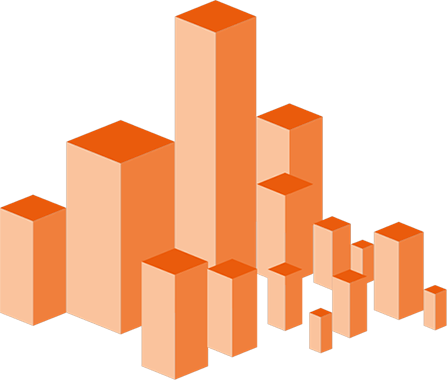 Log in to Watch
Access safely your application
Log in to gpi Observer
Safely access your application
Business Intelligence document centre
Any questions about our Watch portfolio? Get in touch with us.
Get in touch with our experts to get your questions answered
Business Intelligence (BI) for gpi
Business Intelligence solutions for gpi
A portfolio of products and services for gpi project initiation, roll out and business development
gpi Observer Insights
Strengthening your gpi payment business through SWIFT Business Intelligence
gpi Observer Analytics
Developing your gpi business through unparalleled insights
Analysing your message volumes, costs and billing data
Comprehensive analysis and reporting of your group-wide SWIFT message volumes
Business intelligence on activity share and operational performance through analysis of message volumes sent and received...
Message Cost Analytics
Business intelligence through analysis of consolidated costs of your messages sent and received over SWIFT. Benchmarks...
Billing Analytics
Provides a consolidated view and analysis of your institution's total SWIFT costs to help with budgeting...
Banking Analytics
Understand and evaluate your worldwide markets and counterparties. Analyse and benchmark your activity by volume, value...
Banking Analytics Premium
Our new premium service provides even greater granularity of data, to bring you cutting-edge insights and...
Banking Insights
Our visual dashboards provide immediate insights into your correspondent banking business. For better decision making.
Securities Analytics
Analyse your domestic and cross-border securities flows. Provides a clear picture of your operational and business...
Securities Insights
Business and operational insights into your domestic and cross-border securities flows. For better decision-making
SWIFT Scope
Our powerful, end-to-end business intelligence solution combines financial messaging data with other information sources to deliver...
Information and analysis of cross-border flows to support central banks
SWIFT Scope for Central Banks collects cross-border transaction data from SWIFT and other sources for analysis...
SWIFT Scope supports compliance with BCBS 248 monitoring requirements
Our powerful, end-to-end business intelligence solution enables live intraday liquidity monitoring and reporting by feeding your...
RMB Tracker
What does the internationalisation of the RMB mean for your business? Follow the developing story with...
RMB Market Insights
RMB Market Insights looks deeper into how and where RMB is used. Bringing you an extra...
Be GDP-aware with the SWIFT Index
Our fact-based indices give an early indication of short-term GDP evolution, based on global SWIFT data.
Business Intelligence Services
Business Intelligence Services: tailored insights for your business
When you need greater focus and more granular data, we offer customised reporting and consultancy using...