Collaboration and responsible innovation to overcome fragmentation and drive a sustainable future are top of the agenda as the financial industry gathers for Sibos 2023.
Following the opening plenary, keynote speaker Brian Moynihan, Chair of the Board and CEO of Bank of America, spoke on macroeconomic trends, AI, collaboration, and the critical role of the Swift community in enabling the world's economies to function better. Go to sibos.com to watch the full video on demand.
---
Sibos 2023 is officially underway, bringing together more than 9,000 delegates from across the global financial community from 18-21 September in Toronto. 
The theme for this year's conference is "Collaborative finance in a fragmented world," reflecting a key challenge facing the financial community today. Mainly, with rising geopolitical, economic and technological fragmentation, how can we work together to ensure value flows smoothly and securely around the world? And how can we do this in a sustainable way? 
"If you look across the Sibos agenda, it's packed full of those themes about the dynamic change and transformation taking place within our industry," said Graeme Munro, Chair of the Swift Board during Monday's Sibos opening plenary. 
"Elements like the impact that artificial intelligence can have, tokenisation, CBDCs and so on, will all play a part. But I think there will be other things as well. The focus around environmental, social and governance (ESG) in building a sustainable, long-term and inclusive future. Cybersecurity remains absolutely front and centre. And compliance as we think about trust and safety," Munro added.
The rise of fragmentation
Fragmentation is not new. But it is increasing. And this could have serious knock-on effects for global economies if left unaddressed.
"The rise of fragmentation is clearly an important focus for our industry," said Javier Pérez-Tasso, Chief Executive Officer of Swift. "It's driven by geopolitical and economic shifts, but also by the massive technological innovation that we see around us. Big tech, fintechs, new technologies, new forms of value that are already impacting the way we operate in the industry. And all of this has huge opportunities and possibilities for us."
However, he continued, fragmentation "also brings complexity at a time where both the industry and policymakers are focusing on improving customer experience in international transactions through the G20 targets on speed, cost, transparency, choice and access. Over the past few years, we've also been focusing with the Swift community on addressing those."
Rising to the challenge, together
Addressing fragmentation requires collaboration on a global scale. This is central to Swift's mission to enable instant, frictionless, and interoperable international transactions. 
The Swift community has been making a lot of progress toward the G20 goals, explained Pérez-Tasso. "Already today, 89% of all Swift payments get to the recipient bank within an hour. And half of these transactions reach the end-beneficiary account within five minutes. This is well on the way towards the ambitious target that the G20 has set of 75% end to end within an hour by 2027." 
On costs, Pérez-Tasso highlighted the role of ISO 20022's rich data and capabilities like pre-validation that are removing millions, if not billions of costs, for the industry by increasing automation. With end-to-end transparency on both securities and payments transactions, and new capabilities to improve the consumer and SME experience when sending money abroad with Swift Go, "we're seeing a lot of progress," he said.
"It is more important than ever that that we maintain that momentum and that we as a community focus on adopting and using all of these new capabilities, all of these new innovations that are not only going to help to get to fast and frictionless transactions – but also secure and trusted," said Pérez-Tasso.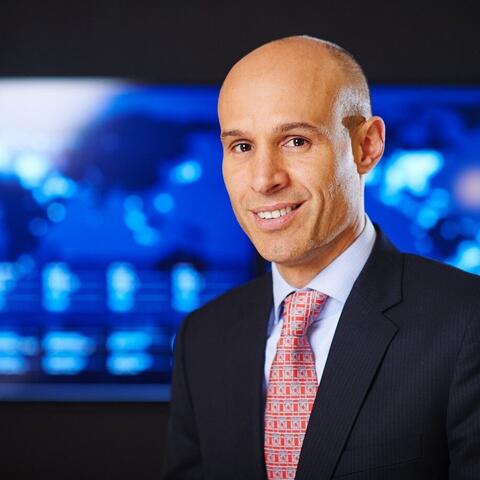 We've made great progress in upgrading the platform, upgrading the rails towards our instant and frictionless vision, and using API and cloud technology to build new capabilities. And we're taking our role to interoperate the industry to the next level.
Javier Pérez-Tasso
Chief Executive Officer, Swift
Operational excellence, responsible innovation
Continued operational excellence is also a clear priority for the Swift Board, said Munro. As a critical infrastructure at the heart of the global financial ecosystem, meeting the highest levels of security, reliability and resiliency are paramount. "This is an area where Swift does a fabulous job and have best-in-class capabilities," said Munro. "And we need to continue to develop those capabilities so that we stay best in class." 
At the same time, "Operational excellence has to be underpinned by innovation," said Samantha Emery, Deputy Chair of the Swift Board. "Whether you're looking at things like where your future data centres might sit, moves to the cloud, or reckoning with an era of quantum. It's all fundamental – and innovation is key." 
Innovation is essential to Swift's role as an industry cooperative. As Pérez-Tasso explained, "We've made great progress in upgrading the platform, upgrading the rails towards our instant and frictionless vision, and using API and cloud technology to build new capabilities. And we're taking our role to interoperate the industry to the next level."
---
Read more about our latest collaborative experiments to enable interoperability between existing and new forms of value in the areas of tokenisation and central bank digital currencies.
---
Sustainability in the spotlight
ESG topics are moving higher and higher up the agenda for citizens, governments and businesses globally, a fact that is clearly reflected in the Sibos agenda too. 
"This is really a natural focus area for Swift," said Emery. "If you think back 50 years ago to why that group of stakeholders from different countries around the world came together, it was in pursuit of solving common problems, common challenges. And not just because it needed to be done, but ultimately to build more inclusive and more sustainable economies, which fundamentally is at the heart of ESG. There's a huge opportunity for the entire Swift community to come together in pursuit of furthering these ESG goals." 
Don't miss the wide range ESG sessions on the Sibos programme. And learn more about this year's Swift Hackathon, which brought together teams from across 37 companies to address ESG data challenges using AI. Stay tuned, the winners will be announced on Thursday, 21 September on the Innotribe stage.
A world of opportunities
As the opening plenary came to a close, the conversation turned back to collaboration, choice and increased interoperability to overcome fragmentation.
"It's a fact of life that there are going to be more ways to move money in the future, not fewer," Pérez-Tasso continued. "And people will want more choice, not less. Which is great from an innovation and growth perspective. But we also have to handle the complexity, and provide infrastructure that keeps transactions moving seamlessly between banks, fintechs and card networks with all the right levels of risk and control." 
Interoperability has always been a part of Swift's DNA, interlinking payments and securities infrastructures across more than 200 countries and 4 billion accounts. As new forms of value emerge, such as CBDCs and tokenised assets, we're also working to ensure they can seamlessly interoperate and integrate alongside existing infrastructure. 
As the underlying infrastructure for the industry, we can play an important role in making international payments instant and frictionless, whether they start on Swift or not. Providing more options for financial institutions and their customers to move money seamless across borders is a key focus for the Swift community going forward. And another way in which we are helping to accelerate choice, access and innovative client experience in international payments while maintaining the trust and integrity of international payment flows worldwide.
Swift at Sibos 2023
If you're joining us in Toronto, check out our Swift at Sibos programme designed to keep you up to date on the latest community-driven services and initiatives now on offer. Not able to make it? Don't' worry – grab a digital pass instead!