The SEPA IBAN-Only Directory (SEPAIO) provides PSPs with a utility for deriving the BIC from the IBAN for recipients of SEPA payments in the UK. It is the most accurate source of data as it is maintained, validated and updated regularly by the Participant Banks. Any changes made by participants are updated daily to the Directory.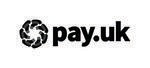 A list of the currentbanks participating in the SEPA IBAN-Only Directory can be viewed at www.wearepay.uk
Following consultation with the Financial Conduct Authority (FCA), Bank of England and Pay.UK (formerly NPSO) the SEPA IBAN-Only (SEPAIO) directory was developed by SWIFT and built through its SWIFTRef reference data platform.
Access to the SEPAIO Directory via free look up or subscription
This is available either through the free individual SEPA BIC look up utility below or by paid subscription which will allow access to the directory via download or API use. If you are a corporate or financial institution and are interested in subscribing please click here for further information.
Annual subscription fees are payable in Euros and start from EUR 1900.
The SEPAIO directory and API are not available to private individuals.
For further details on how to become a participant PSP or to find out more about subscribing to use the data, please contact SEPAIO_Ops@wearepay.uk
Lookup a SEPA BIC from a UK IBAN

 

Responses to SEPAIO Directory look ups

 
Background to the Regulation
With effect from 1st February 2016, Article 5(7) of the SEPA Regulation (EU) No 260/2012 comes into force, ensuring that Eurozone banks and Payment Service Providers (PSPs) are able to process Single Euro Payments Area (SEPA) payments using only a customer's IBAN (International Bank Account Number). Previously customers were required to also provide the Business Identifier Code (BIC) of the PSP they were intending to pay, in order for their PSP to process the payment.
As the UK is not a Eurozone country, the Regulation will not apply to UK PSPs until 31st October 2016. However, UK customers, particularly businesses that tend to be the recipients of these payments, will benefit because it means they will be required to give less information to the payer overseas if they want to receive a SEPA payment from someone in a Eurozone country.
The SEPA IBAN-Only Directory is available to make certain that all Eurozone PSPs (e.g. banks and large corporates initiating payments) have the necessary information to route a SEPA payment correctly to UK beneficiaries.