Make your customers smile
We think working together brings out the best in all of us, and Swift Go is no different. As more banks around the world sign up, sending money abroad becomes simpler. Learn how it works and why it will make your customers smile.
No more nasty surprises
We're making unexpected fees a thing of the past. Each time your customer sends money abroad, they'll know exactly how much it will cost them before they hit send. That means every single payment arrives at its destination in one piece, without any unexpected deductions.
How much can you send over Swift Go?
With Swift Go, your customers can send up to 10,000 USD, GBP or EUR around the world. Payments can also be made in other currencies – as more banks join the community, the list of supported currencies grows.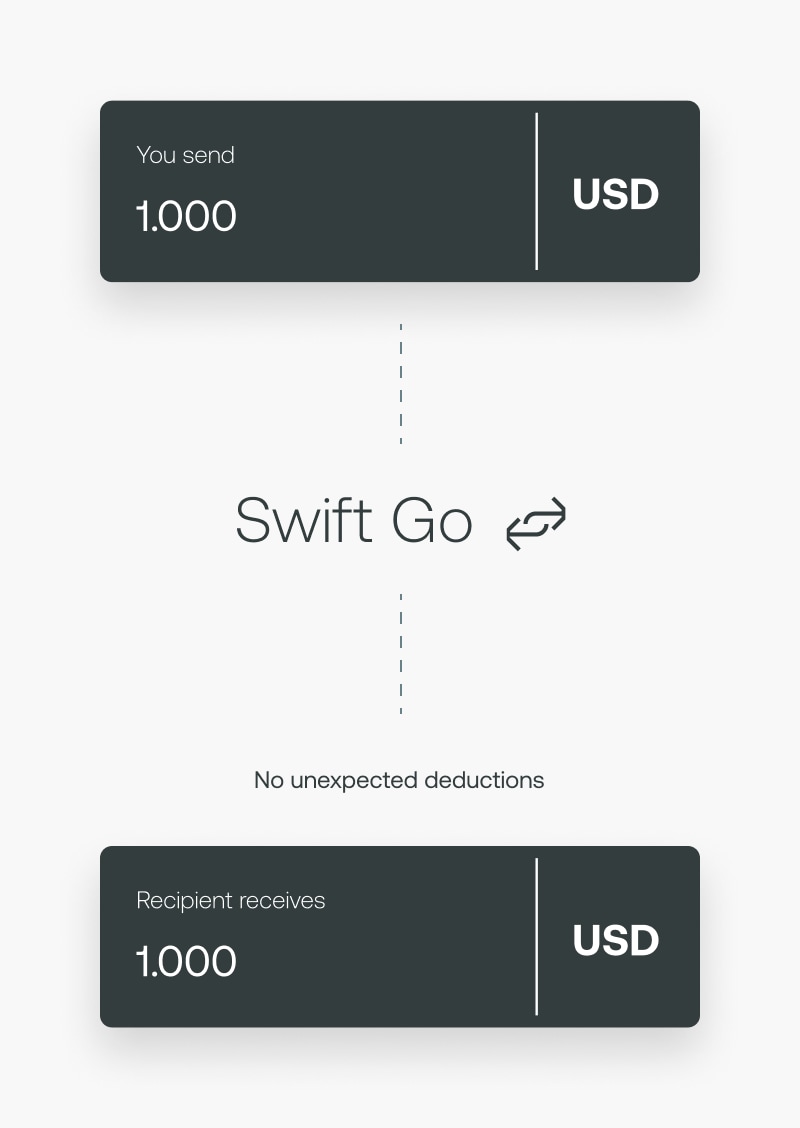 Payment Pre-validation: Swift Go's perfect partner
Check all payments for errors upfront with Payment Pre-validation – a solution that works seamlessly alongside Swift Go. Learn how this API-based solution could help remove friction from your payments process.
Learn more
Learn more