Collaborating to drive the industry forward
Your customers want a fast, simple and seamless experience in everything they do. With increasing competition and new technologies challenging the status quo, financial institutions that don't adapt quickly to evolving customer needs risk losing business.
We're here to help. At SWIFT, we bring the best minds together to identify industry-wide challenges and develop solutions that benefit the entire global financial ecosystem. When you Innovate with SWIFT, you're driving the future of financial services with partners that put your needs – and your customers' – first.
Our approach towards innovation
Innovate with SWIFT: Join us to build the future of global financial transactions
To solve shared challenges the financial ecosystem needs to collaborate. We have set a path to...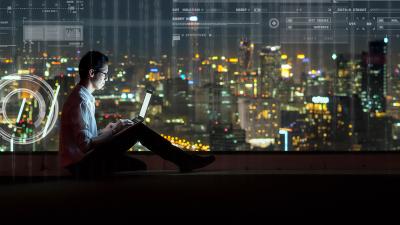 Overcoming the innovation challenge through collaboration
With changing customer expectations, increased competition and ever-evolving technology, innovation is essential. But it must be...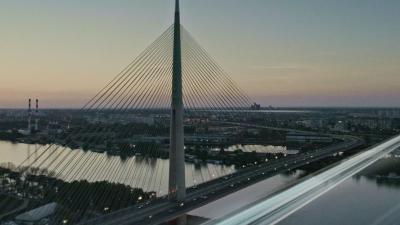 SWIFT platform evolution: Connectivity guidance now available
Download our info paper to learn more about your options to connect to SWIFT's enhanced platform...

Inside Innovation
27 May 2021. One global event. Building the next generation of financial services, together.
Finovate interview with SWIFT
Nick Kerigan, Head of Innovation Execution at SWIFT chats with David Penn, Research Analyst at Finovate, about SWIFT's new strategy and the key benefits for the payments industry. "Our core mission has not changed, but we're moving from a world of point-to-point messaging to end-to-end transaction orchestration," says Kerigan. Watch the full interview to find out more, and how you can collaborate with SWIFT to innovate.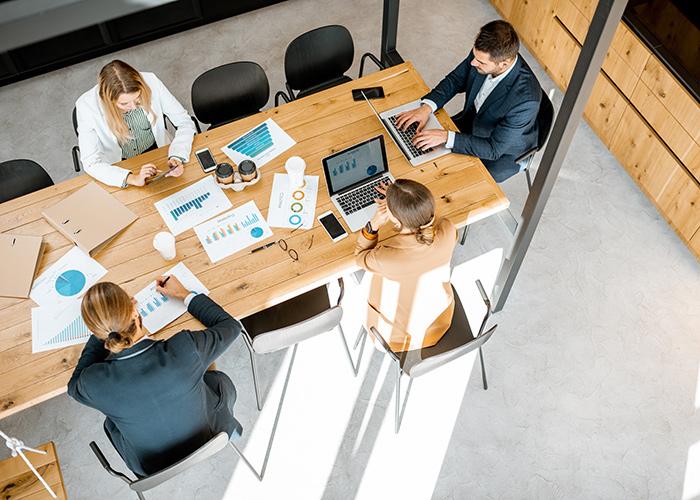 Our approach: Responsible innovation
All our innovation activities revolve around three core work streams: creating the next generation of SWIFT product and services, collaborating with the global ecosystem to address industry challenges, and exploring emerging technologies to assess their ability to deliver transformation.
Innovate with SWIFT
Together with our community, we're driving change across financial services. We're always looking for new partners to collaborate with, so if you've got big ideas about the future of financial services, we'd love to talk.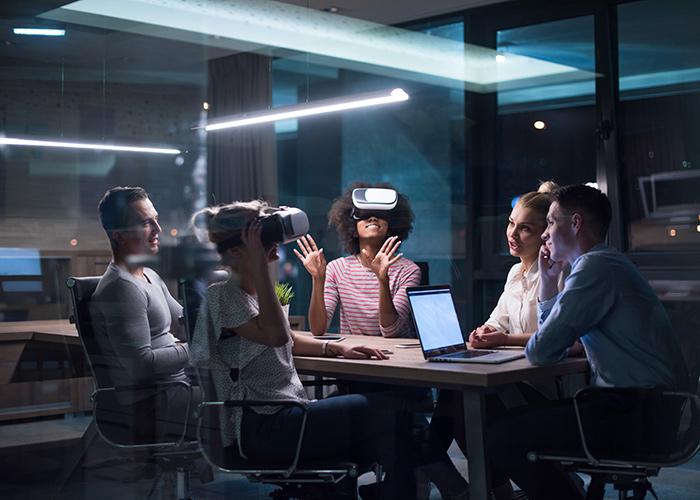 Looking to collaborate?
Have an idea to discuss or a challenge you need help overcoming? Get in touch with your SWIFT account manager or let us know .
SWIFT Innotribe
Since 2008, SWIFT Innotribe has worked with financial institutions, fintechs, innovation labs and top industry experts to foster collaboration, stimulate debate and facilitate action across our industry.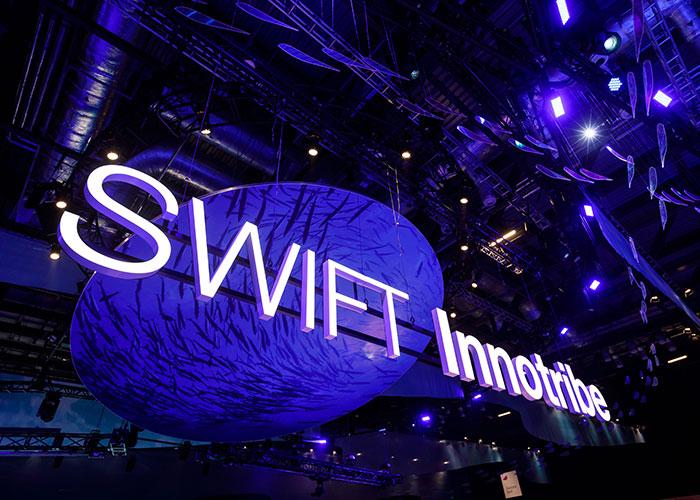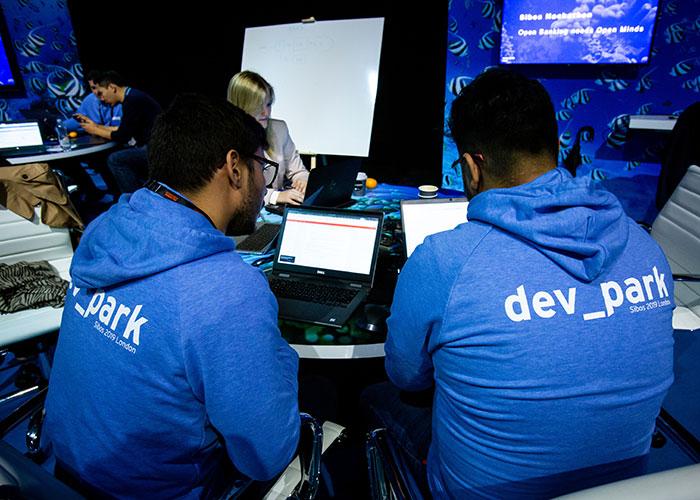 The SWIFT Hackathon
Our popular hackathons bring users and providers together to solve some of the key challenges the financial industry is facing today.