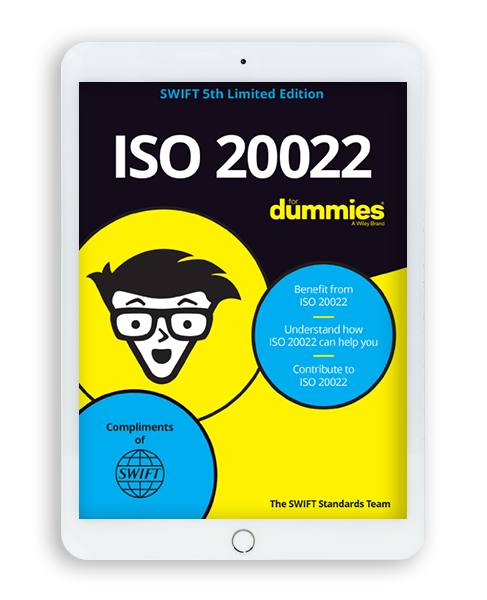 ISO 20022 for dummies
Many people working in financial services have heard of ISO 20022, but few truly understand what it is and the great number of benefits it will have for cross-border payments. To help our community develop its understanding, SWIFT has put together a comprehensive guide outlining everything you need to know on the topic ­– from the very basics, to why it matters and the benefits of adopting this standard.
What's in the ebook?
What is ISO 20022?
ISO 20022 in Practice
The ISO 20022 Organisation
ISO 20022 and SWIFT
Ten Great Things about ISO 20022
(Almost) Ten Things to Tell Your CIO about
ISO 20022
(More than) Ten Useful Links for Standards
Implementers