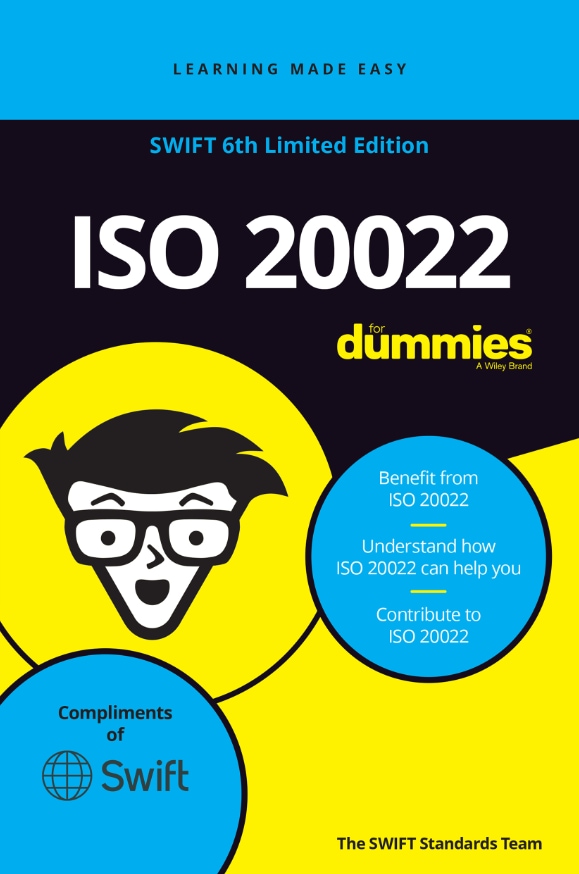 ISO 20022 for dummies
ISO 20022 will change the way you send cross-border payments and reporting instructions.
To help our community understand what it's all about, we've put together a comprehensive guide to the standard, outlining everything you need to know – from the very basics, to why it matters, how it will impact you and the benefits it offers.
What's in the ebook?
What is ISO 20022?

What makes ISO 20022 so useful

Putting ISO 20022 into practice

Understanding the ISO 20022 Organisation

The partnership between ISO 20022 and Swift

Ten reasons to adopt ISO 20022

(Almost) Ten things to tell your CIO about ISO 20022

(More than) Ten useful links for standards implementers