Fast and easy customer-side testing
With MyStandards Readiness Portal, you and your customers can easily test messages online against your own specifications.
As it's fully integrated with the MyStandards platform, customers can also access other relevant documentation to eliminate errors during implementation in full autonomy.
The result: faster, smoother customer onboarding, fewer issues during end-to-end testing, and fewer calls on customer service or implementation teams.
Testing in the cloud for faster customer onboarding
Customised Testing Portal
Easily customise portals to the specific testing requirements of your clients with contextualised and centralised documentation.
Shared Progress View
Your integration teams can monitor your clients' testing progress, coverage and results.
No Software Deployment
Fully online: there's no software to install. You can set up your customers in no time without hassle or costs for them.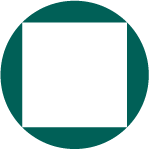 Take a deeper look at MyStandards Readiness Portal
Find out about the benefits of the Readiness Portal.
BNP Paribas & Vilmorin & Cie expediate the onboarding process with MyStandards
Vilmorin & Cie testimony: how BNP Paribas streamlines implementation projects worldwide using MyStandards Readiness Portal
Making speed count for Citi's custody clients
Citi providing client-readiness efficiency tools via SWIFT's MyStandards and Readiness Portal
What works for your business?

Banks
Create a controlled online testing environment tailored to your customers' needs, and reduce the costs and complexities of onboarding.

Securities
Make it easy to test messages against markets-, instrument-, or counterparty-specific formats and usage guidelines.

Corporates
A cost-free, simplified testing environment takes the pain out of implementing new products and services with your banks.

Market Infrastructures
MyStandards Readiness Portal is a great way to help your community comply with your message implementation guidelines.

Partners
Explore the benefits of a controlled online testing environment for standards and specifications.