The challenges for real-time payments
One size does not fit all payment systems: fragmentation and different implementation approaches across markets threaten the value of real-time clearing and settlement. 
Financial institutions and infrastructures need standardisation, interoperability and a cost-effective, flexible interface that boosts technology re-use.
Europe is currently a patchwork of payment infrastructures that have grown up over time, largely to fulfil domestic payment habits, so the success of instant payments in Europe demands interoperability.
As payments market infrastructures (PMIs) build the platforms to make instant payment possible, banks are being forced to restructure their business models. They not only have to provide payments around the clock to their existing domestic customers, but to work out how to inter-operate with multiple payments schemes around the world, combat the increased risk of fraud and develop new services to realise value for their shareholders.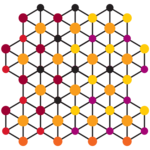 To support banks in their move to providing an instant payments system, best practice design principles are beginning to emerge which include:
Providing the rails so that banks can offer instant payments 24/7
Ensuring that interbank settlement risk is effectively managed
Delivering convenience and confidence to end users
Enabling simple integration of value-added services
Operating on common industry standards – ISO 20022 messaging
Using lean and open architecture to minimise set up and operating costs and reduce time to market
Offering easy access to all participants to achieve critical mass.
Building a new real-time retail capability that meets these requirements is challenging enough. But the complexity is significantly higher when there is legacy infrastructure, and the design, implementation and deployment of these requirements has to be made taking into account existing system or operational constraints. With this in mind, Swift has designed a set of components that can be used as part of the design of any real-time payments system.
How to adress financial crime compliance in a real-time world?
Compliance teams play a critical role in real-time, cross-border payments, facilitating greater levels of trust, transparency and collaboration while mitigating risk.
In today's fast-paced world, we expect everything to happen immediately. Businesses can operate rapidly and nimbly on a global scale – and they expect the same from their banking partners.
Payments need to be real-time. Numerous domestic payment schemes already allow beneficiaries to receive and access funds in real-time, and many operate in 24/7 settlement models.
Cross-border payments are rapidly catching up, with many transactions now being processed in just minutes, or even seconds. But achieving real-time is even more challenging when sending payments internationally, as it involves bridging multiple currency systems and regulatory jurisdictions.