The challenges for financial institutions
The planned changes to payments market infrastructure in Europe present financial institutions with significant strategic and operational challenges.
ISO 20022 migration
Careful budgeting, planning, and the right level of resources, will be needed to ensure a smooth migration. This planning must take into account the impacts on different business units and systems. In particular, TARGET2 and EURO1 will be migrating to a fully-fledged version of ISO 20022 (as opposed to a like-for-like) to take advantage of the richness of data that ISO 20022 allows for, which will have a significant impact on back-office systems and processes. Swift encourages the industry to look at and plan the TARGET2 and EURO1 migrations in conjunction with other ISO 20022 migrations happening in the same timeframe.
The transformation for banks, corporates and financial stakeholders will not necessarily be easy ...
Liquidity management
The Eurosystem will introduce a new account structure, with a Main Cash Account used for operations with central banks, and "sub-accounts" called Dedicated Cash Accounts (or DCA) for each TARGET service.
Automated tools will allow easy management and movement of liquidity between the various sub-accounts and main accounts. The new account structure and related functionalities are expected to make liquidity management easier for users of TARGET Services.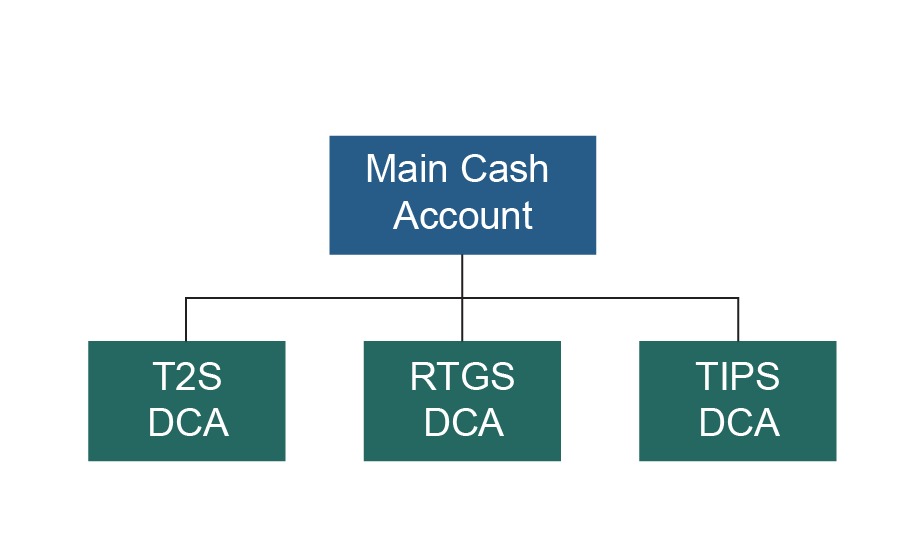 Connectivity
Systems and processes must be adapted to access the Eurosystem Single Market Infrastructure Gateway (ESMIG) through one of the two Network Service Providers (NSPs) that have been granted concessions by the Eurosystem.
Swift will be the only provider to offer connectivity to both ESMIG and EURO1/Step1 and will facilitate this migration by offering customers the choice between reusing parts of their existing Swift infrastructure and requesting a dedicated ESMIG set-up.
Y-Copy to V-shape
The change from the Y-Copy model to a V-Shape model by both TARGET 2 and EURO1, combined with the absence of message validation by the network for TARGET2 flows, will force banks to review their flow orchestration and back office processes.
... The migration to ISO 20022 represents the most significant payment industry development since the introduction of euro two decades ago. As a result, its successful integration will require CEO commitment, and the sufficient allocation of budgets, resources and project teams.
Business models
Given the extent of the operational and technical impacts of these projects, institutions with lower payment volumes may choose indirect participation in TARGET2, or outsourcing models, rather than incur the costs of the required changes.