Quick and easy message translation
With SWIFT Translator, defining, mapping and validating messages from any format to ISO 20022 or MT becomes a breeze. 
Paired with our standards expertise, SWIFT Translator's state-of-the-art technology is the flexible, standalone message translation solution you've been waiting for.
It complements the MyStandards suite of solutions as you can reuse the specifications you have defined or have access to on the platform such as your Market Infrastructure guidelines, Market Practices group guidelines, corporate-to-bank guidelines…
SWIFT Translator eases standards migration and customer onboarding projects, while simplifying formats translation, mapping and validation. Best of all, you'll reduce migration costs and risks.
New
Download our factsheet to find out more about SWIFT Translator
Any Format Translation
Easily map any message format to any format. Automatically convert dates, rates, amounts and other common data types from the source to the target syntax.
Flexible deployment model
Deploy the translation runtime where it best fits your needs - in the middleware, business application or as part of a SWIFT interface package.
Multi-network and formats
Ease translation and migration needs thanks to a single validation and translation solution across all channels and formats.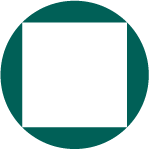 Learn more about SWIFT Translator
Streamline standard migration processes with easy message translation.