Timeline
2022 is a key year for our community as we continue to support the journey towards ISO 20022 go-live for cross-border payments and reporting (CBPR) and coexistence, starting from November. Find out what's happening and when.
Our approach to ISO 20022 adoption
In line with the adoption timeline agreed with our community, SWIFT will enable ISO 20022 messages for cross-border payments and cash reporting businesses, starting from August 2022, on opt-in basis, and November 2022 for general availability. There will be a three-year period of coexistence for MT and MX, allowing early adopters to benefit from ISO 20022's richer, structured data, and other banks to adopt at their own pace. We'll facilitate the interoperability of MX to MT with our central In-flow Translation service.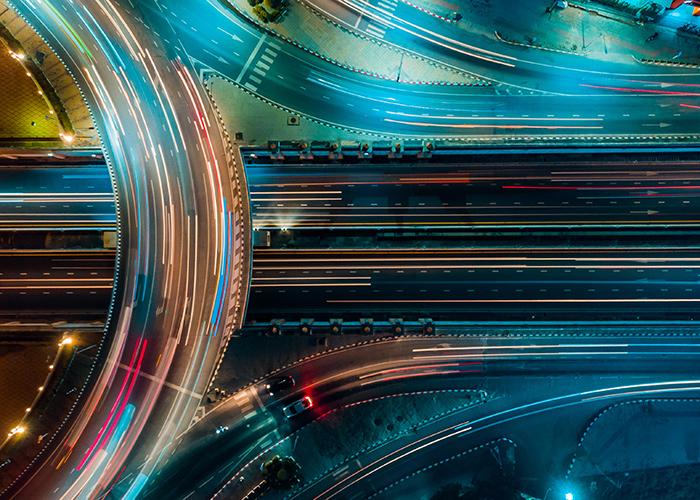 Scope of the CBPR+ migration
The adoption of ISO 20022 messages for SWIFT cross-border payments and cash management messages (CBPR+) must be completed by November 2025, at which point category 1, 2 and 9 FIN messages will be retired from the many-to-many Closed User Group, known as the FIN service. We will continue to support domestic payment market infrastructures (PMIs) adopting ISO 20022, including major reserve currencies, TARGET2 and Eurosystem Market Infrastructure Gateway (ESMIG) for EUR, Bank of England (new RTGS) for GBP, MEPS for SGD, and 30 additional PMIs going live by the end of 2023. FIN messages will continue to be supported for securities (Category 5), forex (Category 3), and trade (Category 7) as Closed User Groups and Corporate to Bank (SCORE).
What this means for you
From August 2022, on opt-in basis, or November 2022, for general availability, you'll have the option to send payments and reporting messages via MT over FIN, as you do today, or ISO 20022 over the FINplus service. Payments-related messages will be received as ISO 20022 messages, or as multi-format messages when delivered via the In-flow Translation service, with both the ISO 20022 and the embedded translated MT. Reporting messages can be received as MTs over FIN, or as ISO 20022 messages over FINplus.
The key mandatory action to ensure readiness for November 2022 is to upgrade your messaging interface, including review of your configuration to test the receipt of multi-format MX messages (ISO 20022 + MT).
Phases
Readiness activities for November 2022
Up until November 2022, MT remains the default syntax for cross-border payments and reporting messages. To ensure you're ready for the start of the coexistence period, you should start to train for CBPR+, complete the key mandatory action of upgrading your messaging interfaces, and test In-flow Translation, including the receipt of multi-format MX messages. These steps are also required if you opt-in to the live service from August 2022.
Go-live on ISO 20022 for CBPR+ and the start of coexistence from November 2022
During the coexistence period, from November 2022, some financial institutions will begin sending ISO 20022 messages to gain the full benefits of richer, structured data. Other banks will migrate at their own pace, relying on central In-flow Translation, or local translation services, until their back office is natively ready to process ISO messages. From November 2022, any bank can start sending MX messages, independently of their correspondent's preferred channel (MT or MX). 
The PMPG have published a recommendation to delay the origination of rich data elements for cross-border payments until November 2023. SWIFT supports the PMPG guidance from this group of experts. In case rich data would anyway be part of a transaction during the first year of coexistence, the Market Practice for Data Integrity from the CBPR+ working group provides guidance on the roles and responsibilities for reporting missing or truncated information.
End of the coexistence period in November 2025
Cross-border payments and reporting MT messages will be decommissioned at the end of the coexistence period with a full move to ISO 20022 for CBPR. The exception is MT198/298, a proprietary format used by some financial market infrastructures.
FINplus and market infrastructures
The new InterAct Store-and-Forward service, FINplus, carries CBPR+ and other ISO 20022 messages.
Please note that there is no service dependency between the timeline for the adoption of ISO 20022 for CBPR+, in the many-to-many FINplus service, and the ISO 20022 adoption programmes for PMIs. This includes the Eurosystem's TARGET2, Payment Canada, Singapore MEPS+, the Bank of England, and the Fedwire and CHIPS services in the United States. PMIs will engage with their communities on how to accommodate the richer ISO 20022 data that will originate from overseas and settle in the domestic RTGS from November 2022.
Standards specifications
The CBPR+ collection of ISO 20022 payments messages that will go live in November 2022, was published on MyStandards at the end of March 2021. A revised publication, including essential improvements by the CBPR+ working group, is now available on MyStandards and was deployed in the FINplus pilot service in February 2022. ISO 20022 message definitions and CBPR+ usage guidelines to support charges, exceptions and investigations, are under development for deployment in 2023.
Customer adoption
Familiarisation with the CBPR+ programme, including training, design, and implementation of testing infrastructure is already well underway. Whether you plan to continue using MT with the central translation service or be ISO 20022 native (sending and receiving) from November 2022, now is the time to define and execute your testing strategy, including activities covering the functional (back-office, interface, connectivity) and non-functional testing requirements (performance, BCP, etc.).