Timeline
At its March 2020 meeting, the SWIFT Board and Executive endorsed ambitious plans for SWIFT to support financial institutions' payments and securities businesses and make the SWIFT platform richer, smarter and faster.
New approach to ISO 20022 adoption
Acting on feedback from the community, SWIFT will enable ISO 20022 messages for cross-border payments and cash reporting businesses starting from the end of 2022, which extends the originally announced date by one year, so that banks can adopt at their own pace, and reduce the total industry costs of realising the benefits of ISO 20022 together with the new platform. This modifies timings announced to the community in September 2018 in view of the new strategic direction.
This means that financial institutions can maintain existing standards or migrate, and plan change at their own pace in line with their own innovation priorities.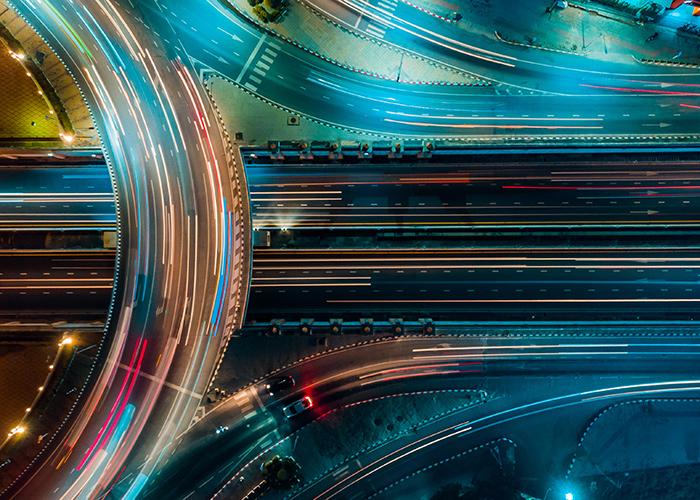 Key highlights of the new approach
The new approach impacts SWIFT cross-border payments and cash management messages only. SWIFT support for market infrastructure (MI) ISO 20022 migration initiatives, including TARGET2 and Eurosystem Market Infrastructure Gateway (ESMIG), Bank of England (new RTGS) and other MIs is not affected;
New SWIFT capabilities will maintain complete data and state information for transactions centrally, relieving institutions in a payment processing chain of the obligation to pass on complete data and eliminating the problem that intermediaries may 'break the chain';
Improved transaction data quality through the use of ISO 20022 definitions and structures remains a key community objective and a cornerstone of the new approach;
Centralised orchestration, translation and protocol mediation services will enable institutions to continue with the formats and protocols they use today, and to implement ISO 20022 at their own pace without impacting the rest of the community;
To avoid community investment in a short-lived, messaging-only ISO 20022 solution, use of the existing SWIFT MT standard for cross-border payments and cash reporting will be extended by one year.
Use of ISO 20022 for cross-border payments and cash reporting will be phased in under the new approach from the end of 2022;
From the end of 2022 the MT standard will be supported for backward compatibility purposes only. New developments will be based on ISO 20022 data, and will require institutions to implement structured data capabilities;
As originally planned MT category 1, 2 and 9 messages used in cross-border and cash reporting payments will be decommissioned in November 2025.
What does this mean for your institution?
From November 2022, you will have the option to send payments and reporting messages via MT over FIN, as you do today, or ISO 20022 over FINPlus. You will also have an API channel option, which is ISO 20022-based. Payments-related messages will be received from the SWIFT platform as ISO 20022 messages, or multi-format messages containing both ISO 20022 and MT, on the FINPlus channel. Reporting messages can be received as MTs over FIN, or as ISO 20022 messages over FINPlus.
More detailed information regarding the full benefits of SWIFT's new approach to ISO 20022 will be shared in the coming months.
Phases
From now until the end of 2022, MT remains the standard for cross-border payments. During this time, users and their supporting colleagues need to train for CBPR+ and prepare back office systems for native ISO 20022 support.
From the end of 2022 until November 2025, ISO 20022 message exchanges will be available. However, our transaction management capabilities will allow banks to choose between ISO 20022 messages and MTs, ensuring they can use their chosen standard for transactions within this transition period.
From end 2022 and for the foreseeable future, banks may use ISO 20022-based messaging and/or API frameworks to conduct payments business worldwide.
Service readiness
The new InterAct Store-and-Forward service, FINPlus, carries CBPR+ and other ISO 20022 messages.
Please note that there is no technical dependency between the timeline for the adoption of ISO 20022 by the bank-to-bank community and the ISO 20022 adoption programmes of Payments Market Infrastructures. This includes the Eurosystem's Target 2, the Bank of England's New Payments Platform and the Fedwire and CHIPS services in America. 
Standards specifications
The CBPR+ collection of ISO 20022 payments messages which will go live in November 2022 was published on MyStandards at the end of March 2021. Further usage guidelines will be developed through the second half of 2021, as new ISO 20022 message definitions and CBPR+ usage guidelines to support charges, exceptions and investigations are finalised. These new guidelines are effective on FINPlus as of November 2023 or thereafter.
Customer adoption
Familiarisation, training, design and implementation planning are already underway at some institutions. We are expecting the majority to begin the training, education, design and implementation planning of their ISO 20022 programmes from late Q1 of 2021, and will provide support for testing, including "sparring partner" facilitation, from Q3 of 2021.
Read more on our Customer Adoption Support Page.