How can we support your adoption?
We are committed to making this transition as easy as possible for our community and provide consulting services to support you.
ISO 20022 Adoption Guide
At whatever stage you have reached in your ISO 20022 adoption journey, we have a collection of references that will help. If you need to know more about transitioning to this new standard or how to implement, test and go-live, refer to the ISO 20022 Adoption Guide.
Assess impact
ISO 20022 will impact several back-office transaction processing systems, including core banking systems, payments middleware, reconciliation and screening systems. Operations and business processes will also be impacted with the more rich data enabled by the standard. Our standards and technical experts can help you identify and assess the impact on your transaction processing systems, allowing you to identify messaging solutions and define a strategy for enabling ISO 20022 across your correspondent banking network.
Plan your project
You will need a set of requirement specifications, a high-level design, budget, resource and project plan to execute the adoption of the new standard. Feasibility study services to support you in planning for your adoption project are also at hand. Our technical experts will support you in identifying coexistence measures, integration solutions and SWIFT products that can help you in this journey.
Training your teams
Study and get trained on CBPR+ ISO 20022 messages from the comfort of your home or office. Use the SWIFTsmart e-learning platform and complete a full curriculum on the subject.
Deep dive tailored training is available to ensure you build necessary expertise and capacity with your institution for this new language of payments. ISO 20022 structure and methodology, registration and change management are key topics that you will need to understand, and SWIFT experts are there to support you every step of the way.
Define standards specifications
We provide advisory services to help you prepare for adoption of CBPR+ ISO 20022 usage guidelines for FI to FI payments and reporting. This consists of defining mapping rules for proprietary in-house message formats to ISO 20022 CBPR+ guidelines. MyStandards is available as a support tool in documenting and maintaining CBPR+ usage guidelines and in supporting you in standards message testing. Our experts also provide training on the usage of MyStandards and Readiness Portal, with a focus on CBPR+ market practices.
Implement changes
We are experts in the field of ISO 20022 implementation. Our experts can provide resources, as part of your project team, to implement, test and manage your move to the new standard.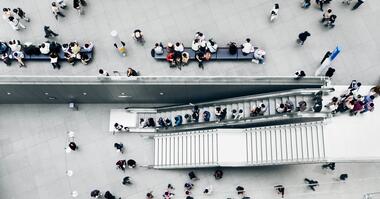 Get support when you need
To support your operating environment in its change to ISO 20022, we have a comprehensive portfolio of flexible and customisable support and care services.