Get ready to adopt ISO 20022
As a payments market infrastructure offering High-Value Payments (HVP) services, it's crucial to make informed decisions when adopting ISO 20022. To ensure successful migration, you need a project plan that covers many aspects, including adoption, implementation and live usage – and takes into account your own needs, as well as the requirements of your community.
As you start on this project, you will need a best-in-class solution covering everything from message flows and data models to standards implementation guidelines in line with international best practice. A secure, reliable and efficient network solution is also essential to support safe and resilient HVP processing for your members. And you need the tools, services and support to facilitate migration for your and your community.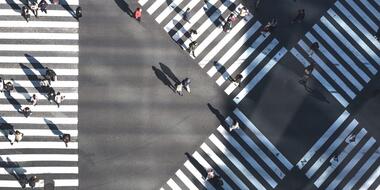 Building an ISO 20022 implementation roadmap
ISO 20022 for Market Infrastructures and their communities - How can SWIFT help?
Naturally you want to minimise the costs of an ISO 20022 implementation for your members. But with many different versions and market practices in play, achieving consistency may not be straightforward. At the same time, overseeing all the components of the project – from business case and implementation guidelines to testing with your community – can present significant challenges.
Reducing risks and costs for members through industry harmonisation
Educating and onboarding your community
Managing multiple parts of the project simultaneously
Uniquely qualified to support your ISO 20022 project
Unrivalled experience of ISO 20022 for High-Value Payments
Dedicated ISO 20022 network for your High-Value Payments transactions
Comprehensive products and services range