Adopting ISO 20022: what you need to know
Achieving automation and offering services based on ISO standards are key goals for securities market infrastructures. As a central securities depository (CSD), you might have changed your transaction processing methods due to political or regional initiatives, or you might want to increase your global interoperability. Adopting ISO 20022 can help.
There are many considerations, including the lifecycle of a migration project and the logistics of moving an entire community. Drawing on industry best practice helps overcome fragmentation in the market, and manage co-existence with ISO 15022 standards.
Before you start, you need a secure, reliable network to guarantee safe and resilient transaction processing, communication, training and support will also be paramount as you support community members during the transition.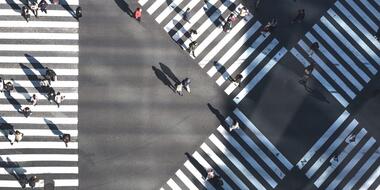 Building an ISO 20022 implementation roadmap
ISO 20022 for Market Infrastructures and their communities - How can SWIFT help?
Adopting ISO 20022 brings with it a number of challenges. As a responsible actor in the financial ecosystem, you want to create a smooth transition and communicate the changes to all the relevant parties, while reducing risk and cost for your members. Consequently, you're keen to support industry harmonisation and reduce the impact of fragmentation across different Market Infrastructure initiatives.
Educating and onboarding your community to ISO 20022
Understanding different versions and market practices
Offering ISO 20022 alongside ISO 15022 or proprietary standards
Uniquely qualified to support your ISO 20022 project
Unrivalled experience of ISO 20022
Dedicated ISO 20022 network
Comprehensive products and services range