Comprehensive entity data
Operating effectively across different markets and territories requires an acute awareness of the regulatory environments in which you and your customers are operating. Up-to-date entity reference data helps you stay compliant and offers certainty that you are working with trustworthy partners.
From cross-referenced Entity Identifiers, to Legal Ownership Data and Financial Insights, we've built a suite of entity reference data solutions to guide your business and support your regulatory compliance activities.
Entity Plus
Helping you meet regulatory requirements and reduce your risks
BIC Plus & BIC Directory 2018
An indispensable source for efficient payments preparation and repair
Bank Directory Plus
Global reference data to support your domestic and international payment needs
Bankers World Online Entity
Your easy online access to Entity data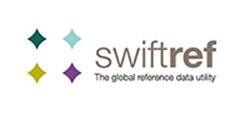 Want to know more about SWIFTRef?
Get in touch with one of our experts and get your questions answered.