A tailored testing environment for Corporates
A tailored testing environment for Corporates
MyStandards Readiness Portal is a great tool to help speed up implementation. Your banking partner can customise the Portal specifically for your needs, so you will only see the standards documentation and Usage Guidelines relevant to your project and particular implementation requirements. 
By subscribing to MyStandards Readiness Portal, your banking partners can make it quick and easy for you to test your messages and formats during implementation – with no setup needed on your side beyond registering your email address.
Enjoy pure autonomy
With Readiness Portal, you can test your messages for compliance with the required formats at any time, without the need to test with counterparties. You do not have to rely on the availability of your bank's integration and implementation teams, there is no email back-and-forth, and there are no time zone issues. 
You can browse and download all publicly available information on MyStandards, including the underlying MT and MX base standards. The portal will provide you with a validation report, showing what needs fixing. You can also send questions to your bank directly from the Portal – and they can monitor your testing progress and make sure you get support when needed.
Thanks to the online, self-service testing capabilities of MyStandards Readiness Portal, you can onboard twice as fast and cut costs by 50%.
Licencing
Once registered, as a corporate you can access all the publicly available information on MyStandards, as well as the Readiness Portal tailored by your banks, free of charge.
Multinational corporations may also want to consider the subscription-based Premium level service.
This gives you access to all the features and functionality of MyStandards, including the ability to document and manage your formats internally and with multiple external partners, compare differences between different banks' specifications, and document and maintain your own implementation.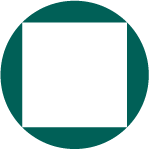 Take a deeper look at MyStandards Readiness Portal
Find out about the benefits of the Readiness Portal.