Benefits for banks
Online, self-service testing reduces the costs of onboarding corporate customers by up to 50%
50% reduction of onboarding time and costs for Transaction Banks and their clients
Managing customer onboarding or migration projects efficiently is an important differentiator in the market. Too often, errors in setting up message formats go undetected until late in the process, resulting in failures, delays and added costs.
Giving your corporate customers access to the online, self-service testing capabilities of MyStandards Readiness Portal lets you monitor their testing progress and readiness, give timely support when needed, and – best of all – reduce cost and time required for onboarding corporates by up to 50%.
 
Enhanced customer experience with online, self-service testing tool
In addition to significant savings, MyStandards Readiness Portal also allows banks to provide a better implementation experience for their customers.
Readiness Portal offers a user-friendly central web platform where banks can easily customise testing environments to the specific requirements for their clients in just a few clicks. No more manual implementation needed! 
The Readiness Portal is fully integrated with MyStandards, so your customers can check against your specifications at any time and access relevant documentation to eliminate errors during implementation in full autonomy.
 
Easily monitor progress and risk
While your corporate customers can test independently against message formats 27/4, you'll like to keep an eye on their onboarding process. 
MyStandards Readiness Portal offers shared views on readiness, gives you full control of your banking formats, and thanks to the coverage analysis feature lets your integration teams monitor their progress and see what they have been testing and what the results have been so far.
 
Licencing
MyStandards Readiness Portal is available for an additional subscription to complement MyStandards Premium service.
This allows you to make testing against your specifications available to your chosen customers, counterparties, subsidiaries or technology partners.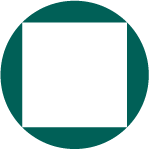 Take a deeper look at MyStandards Readiness Portal
Find out about the benefits of the Readiness Portal.