A better way to manage financial message standards definitions and usage
Efficiently manage financial message standards
MyStandards is a user-friendly, cost-saving, collaborative tool to manage and implement standards faster and simpler. 
Stay up-to-date with standards changes and manage your organisation's standards definitions and usage guidelines more efficiently.
Value-add Premium features, such as multi-format documentation, impact analysis and comparison tools, help automate tasks and promote consistent, high quality documentation.
Community-driven
MyStandards was built with the needs of its users at its core. It provides:
A freely available online repository of all current and future MT, MX and ISO 20022 standards.
A collaborative web platform to publish, share, access and manage standards documentation and market practice guidelines internally and with counterparties.
Combined with the MyStandards Readiness Portal for online testing, MyStandards facilitates onboarding to new counterparties or markets and reduces implementation errors.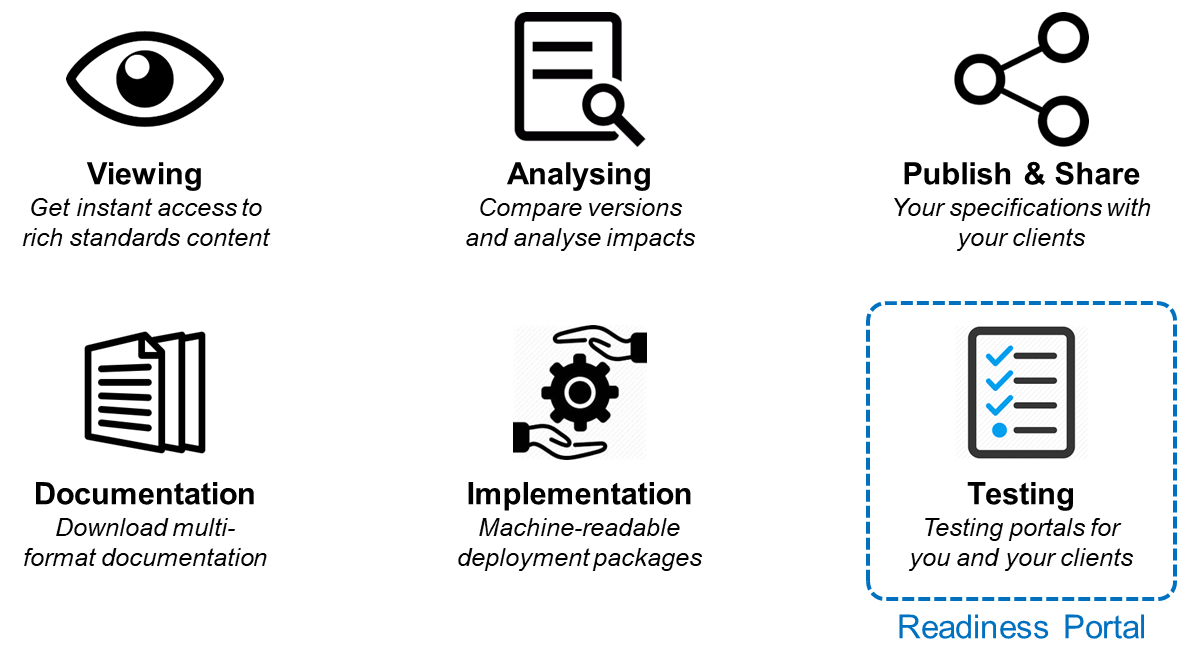 Browse and search content in a common, structured way
Base Standards (MT, MX, ISO 20022)
Shared Market Practices (SMPG, PMPG, CGI, EPC)
Shared Usage Guidelines (UG)
Standards Release change requests
Analyse, compare and assess immediately and efficiently
MT version comparison
ISO 20022 versions
Impact of different versions
Capture and maintain usage guidelines in a formal, consistent way
Publish Usage Guidelines (UG) documentation
Generate PDF of Base
Generate Excel and XML schemas of Base Standards and Usage Guidelines (
Collaborate, share, comment and control using a single platform
Implement
Generate Deployment Packages based on your own Usage Guidelines (UG)
 
Strategic advantage
Thoroughly implemented, MyStandards can deliver significant strategic benefits and cost savings to your organisation. 
To help you unlock the full potential of this powerful platform, you can enjoy a host of expert services to kick-start your MyStandards implementation.
Coaching: A mix of ad hoc support, formal project reviews, benchmarking and best practice coaching, tailored to your needs.
Guidelines creation: Get help with the nuts and bolts of creating your guidelines. We can coach your teams on formalising and standardising tasks – or save time by delegating a large part of this work to our
Strategic planning and governance: We'll help you roll out MyStandards effectively across your organisation by analysing your requirements, helping to define ownership and collaboration approaches, and proposing an effective governance model.
Training: We also offer a comprehensive range of standards training courses for your operational, product management, business analysts and IT personnel. [Link underlined to SWIFT Training]