Presented with the best cross-border solution and payments infrastructure awards
SWIFT won the coveted best cross-border payments solution and the payments infrastructure categories at the Payments Awards 2019 which took place this week in London.
Now in its seventh year, the Payments Awards recognise and celebrate companies which have demonstrated excellence and innovation in the payments space.
SWIFT gpi was awarded the best cross-border payments solution, in recognition of the transformational change it has made to the industry since its launch in 2017. SWIFT also won the payments infrastructure award for its work on developing Australia's real-time payment system – the New Payments Platform (NPP).
Upon collecting the awards, Harry Newman, Head of Banking at SWIFT said, "Receiving this recognition is testament to our efforts in enabling fast, secure and transparent payments for our community of over 11,000 users. With gpi, NPP and our recently announced global instant payment service, we are working hard to achieve our goal of making international payments as easy as domestic: real-time, 24/7 convenient and cost effective."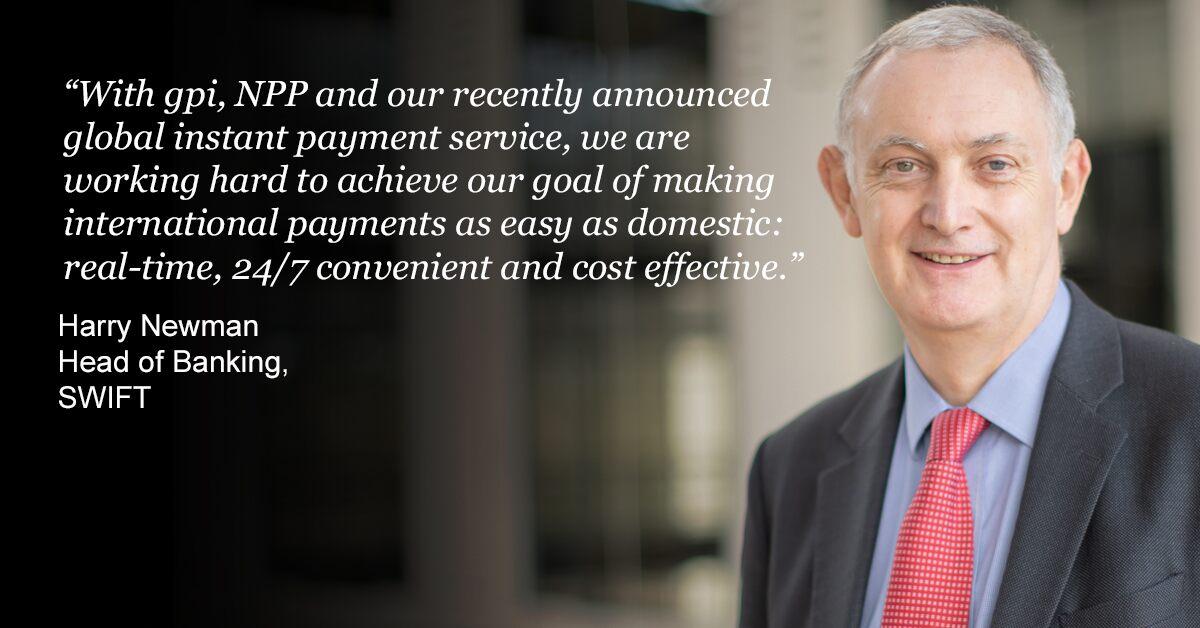 SWIFT gpi
Nearly 50% of gpi payments are credited to end beneficiaries within 30 minutes, 40% in under 5 minutes, and almost 100% of gpi payments are credited within 24 hours.
This speed, alongside the best-in-class transparency and traceability on offer, has led our customers to flock to the service, with $300bn in cross-border payments sent over gpi every day over 1,500 country corridors and in more than 150 currencies.
Earlier this year, SWIFT launched a new service to deliver global instant payments by integrating gpi into domestic instant payments systems around the world. SWIFT, together with gpi banks, will facilitate international payments in seconds with up-front fee and foreign exchange transparency for senders, while also ensuring ubiquitous availability of instant cross-border payments globally.
Developed in close collaboration with banks, corporates and fintechs to ensure it meets the needs of our 11,000 users, SWIFT gpi is rapidly gaining traction – and by 2020, every cross-border payment will be a gpi payment.
NPP
Following a comprehensive process, SWIFT was selected to design, develop and run Australia's new real-time payment system, NPP, which launched in 2018.
The NPP was a collaboration between SWIFT, the Australian central bank, Reserve Bank of Australia, and a consortium of banks to revolutionise the country's payments system. It's now a world-leading payments infrastructure that enables Australian consumers, businesses and government agencies to make real-time, data-rich payments between accounts at participating financial institutions.
It provides a case study for the rest of the world and the technology it developed will be a valuable solution for domestic messaging services across various businesses and markets in the future.