SWIFT recognised by Central Banking Awards and Treasury Management International
Today, SWIFT was announced as the winner of the payment services and data services categories of the Central Banking Awards.
Less than a week earlier, on 30 January, we won the highly competitive outstanding contribution to treasury innovation award at the Treasury Management International Awards 2019 which took place in London on 30 January 2020.
Central Banking Awards 2020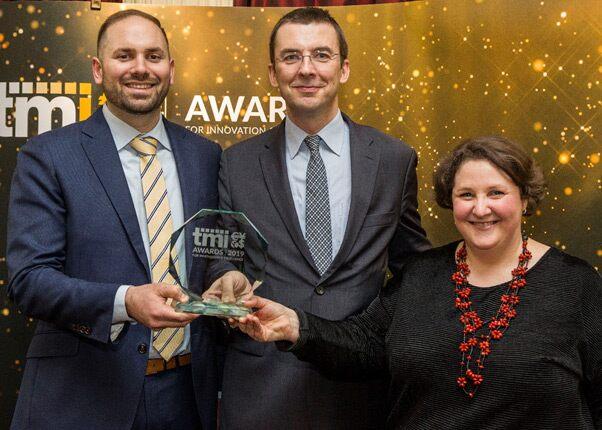 Hosted by leading trade publication Central Banking, these awards highlight the outstanding performance and achievements of individuals and organisations within the central banking community.
We secured the payments services award for our work in accelerating payments with gpi, while at the same time strengthening cybersecurity with Payment Controls and our Customer Security Programme (CSP).
The judges were impressed with our broad response to the need for faster, more efficient and secure global payments. gpi is delivering important speed gains, while Payment Controls and the Customer Security Programme have added essential security in the face of growing cyber threats.
gpi Observer Analytics, a new resource for gpi banks to gain more comprehensive business insights into their gpi traffic flows, also came out on top in the competitive data services category.
The judges noted how the service is helping bring transparency and speed to global payment chains. Its data-driven approach lets banks track payments from origination to settlement, helping identify and avoid bottlenecks in the correspondent banking network, while promoting best practice.
Carlo Palmers, Head of Payments Market Infrastructures at SWIFT said: "We are focussed on innovating responsibly — putting our efforts not only into progressing on speed, but also ensuring safety and security for the benefit of our community and the wider financial industry. We are very pleased to have received recognition from Central Banking Awards for our work to accelerate cross-border payments, further strengthen cybersecurity and provide data-led insight for our 11,000 users."
SWIFT will receive both of the Central Banking awards at the official awards ceremony which takes place on 19 March in Brussels.
Treasury Management International Awards 2019
The Treasury Management International Awards provide a quality benchmark for the treasury profession, formally recognising the banks, vendors, consultants and practitioners who are defining new frontiers and driving best practices in treasury management globally.
SWIFT won the outstanding contribution to treasury innovation award for the launch of gpi for Corporates. Corporates today have access to more payment information than ever before – through their banks they can get insight into the fees, speed and status of their cross-border payments thanks to gpi. But for corporates with multiple banking partners this requires logging into many different portals and added complexity in reconciling and integrating payment information into their TMSs.
To combat this, SWIFT together with major banks, corporates and vendors in July 2019 launched gpi for corporates, providing a dashboard for activity for the 2,000 SWIFT-connected groups. The go-live followed a successful pilot with 22 corporates and banks who collaborated to scope the project, define the standard and business practices and test the functionality in their own treasury systems. Over 50 of the world's largest companies have already signed up to the service, and its next iteration is being piloted now.