SWIFT Hub sessions at Sibos to tackle international and domestic payment challenges, amongst other topics.
From new technologies to new entrants and evolving customer requirements, the global payments industry is going through a major transformation. There is a new normal taking shape and market participants are mobilising to keep pace. With customer expectations on the rise and the competitive landscape growing exponentially, the world of international payments is not as it once was, even from just one year ago.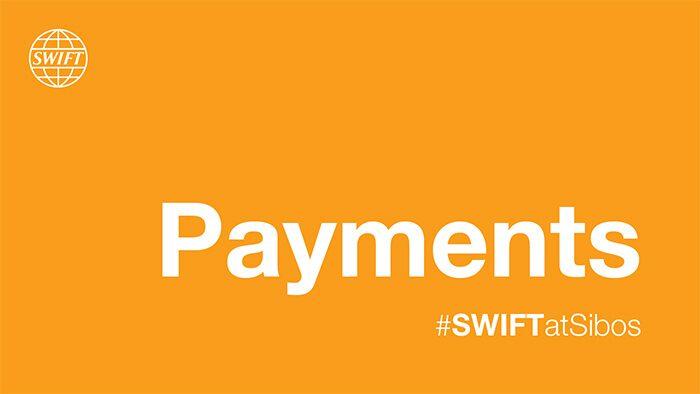 SWIFT gpi – an industry game changer
In just 15 months SWIFT gpi has become the most transformational change in cross-border payments in the last 30 years. SWIFT gpi dramatically enhances the customer experience by increasing the speed, transparency and end-to-end tracking capability of payments. It is set to be the standard for all cross-border payments made on the SWIFT network by the end of 2020. SWIFT gpi has seen widespread adoption since going live in 2017. Nearly 200 banks have already signed up for the service, representing 80% of SWIFT's cross-border payments traffic, including 49 of the world's top 50 banks.  
During Sibos week, SWIFT gpi participants, including corporate treasurers, will gather in Sydney to share their gpi experiences. We'll also look at how the service is evolving and give you a sneak peek about what's in the pipeline.
For anyone interested to hear directly from banks that are live and actively using SWIFT gpi, Sibos is the place to be.
"For anyone interested to hear directly from banks that are live and actively using SWIFT gpi, Sibos is the place to be," says Wim Raymaekers, Head of SWIFT gpi. "With numerous panel discussions, demos and networking sessions, all your questions will get answered either by SWIFT or a gpi participant directly.  It's an exciting time for international payments, and we'll help you navigate the changing landscape."
Instant payments making headway
As much as same day cross-border payments are an industry game changer, we are also exploring how gpi payments could be accelerated even further, in particular through the use of domestic instant payments systems to settle the final leg. 
"As evidenced on a daily basis, gpi payments are fast – very fast – typically minutes or even seconds direct to the beneficiary. With more and more countries now offering domestic real-time payments, there is great impetus for global instant cross-border payments," says SWIFT's Head of Market Infrastructures, Carlo Palmers.  
The trend is clear. Several countries, such as the UK and Singapore have been offering instant payments (IP) domestically for some time. Australia's new payments platform is now approaching one year live. SWIFT is also preparing to go live with EBA's RT-1 and the Eurosystem's TARGET  instant payment settlement (TIPS) service. And now more than ever countries are contemplating upgrading to instant payments capabilities. 
At Sibos, we will explore how the "more mature IP" countries' banks have balanced customer demand with other banking requirements; the Australian banks' experience with instant payments; and what lessons can be drawn by European banks to position instant payments products and services in a domestic environment.  
We'll also go one step further and share our ambitions to build a truly global real-time payments experience for the benefit of banks' retail customers. 
Join the discussion at Sibos!
It is an exciting time to be in payments – international and domestic. The SWIFT Hub sessions at Sibos are bound to be informative, challenging and in many cases, will help shape the future direction of the payments industry.   
Be a part of these critical discussions and join us in the SWIFT Hub or at the SWIFT Stand at Sibos 2018 in October.
Can't join?
We got you covered! Subscribe to the SWIFT at Sibos newsletter, and be the first to receive exclusive news from Sibos 2018 and future editions.
SWIFT at Sibos is only an email away.