The European payments industry is undergoing a rapid transformation. Learn more about how Swift is supporting our community at every step.
A global transformation of both wholesale and retail payments is underway, driven by a multitude of forces. In Europe, the Eurosystem has set a clear path for financial market infrastructure renewal. This, along with changing customer expectations, broader market infrastructure renewal and regulations such as PSD2, is putting payments transformation at the top of the agenda in the region.
And the need has never been greater. With the role of e-commerce continuing to grow and the acceleration of payments towards real-time, public and private sectors must work together to deliver digital payment experiences that are simple, secure, compliant and cost efficient for users.
Market infrastructures and financial institutions alike have been investing significant resources and strategic attention to solving these challenges, and sustained and committed collaboration is key.
Swift: Your trusted partner in Europe
Swift has long supported our customers in Europe and we have worked closely with European stakeholders and market infrastructures to successfully manage market change initiatives. We are firmly committed to continuing this strong partnership with a clear focus on supporting the industry across various areas at the heart of Europe's payments transformation agenda, including:
Connectivity to existing pan-European (ESMIG, EURO1) and domestic market infrastructures
Connectivity to European instant payment systems (TIPS, RT1, and others)
Ensuring seamless cross-border connectivity between Eurozone banks, market infrastructures and the international correspondent banking network
Re-using our platform capabilities in new innovative initiatives such as the European Payment Initiative (EPI), the interlinking of market infrastructures and Central Bank Digital Currency projects
Standardisation of richer data structures, messages and APIs to ensure end-to-end interoperability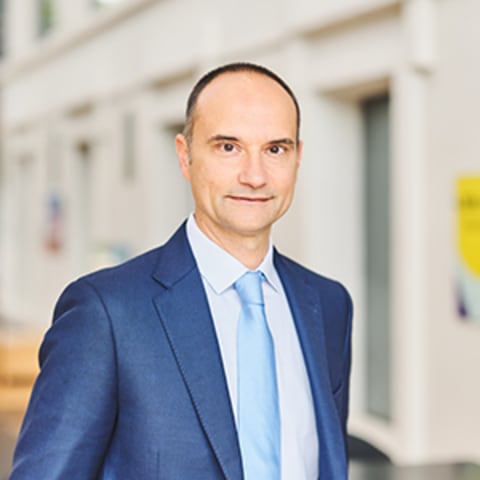 Europe is making great strides in the transformation of its payments infrastructure. Swift is proud to be a part of many of these innovative initiatives, which are central to our vision for instant and frictionless transactions. As a trusted partner with a proven track record of supporting market evolutions, we look forward to continued collaboration on Europe's payments transformation journey.
Thierry Chilosi
Chief Strategy Officer, Swift
Enabling instant and frictionless transactions
Swift and the European payments industry share a similar vision for the future of payments. Our strategy provides critical building blocks towards enabling instant and frictionless transactions from one account to another in Europe and worldwide.
Thanks to the strong collaboration of our community on Swift GPI in recent years, we have massively accelerated the speed of cross-border payments and enabled full end-to-end transparency in response to market needs. Today, almost half of payments are credited to end beneficiaries within 5 minutes, about two-thirds within 30 minutes, and nearly all within 24 hours.
We are introducing new products and services that reduce friction further and enable financial institutions to unlock more value for their customers. These include upfront validation of beneficiary details to ensure payments reach their end destination quickly; streamlined exception management to speed up resolution times; fast and predictable low-value payments; and new rich data services based on the ISO 20022 standard.
Finally, we are also enhancing the Swift platform to provide end-to-end transaction management, orchestrating interactions between financial institutions and other participants to minimise friction, optimise speed and provide transparency and predictability from one account to another, virtually anywhere. We are supporting financial institutions at every step in this transformation, and many critical components have been delivered in advance to allow for testing and readiness, including an in-flow translation that will ensure interoperability between users of different formats.
Strength in collaboration
Europe is at a critical point in its payments evolution, and Swift is working to support it at every step. We see many opportunities to standardise and reuse assets and approaches between different projects at national, European and international levels.
As a neutral, global cooperative, our aim is to find common solutions to address common problems, and common approaches to take advantage of common opportunities. The years ahead are crucial and will reinforce the call for collaboration and partnership within and beyond the European landscape.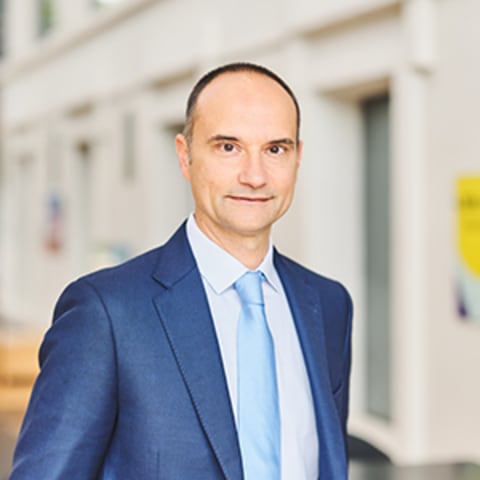 We are approaching an important milestone for European payments infrastructures. In November 2022, richer payments instructions will be able to flow seamlessly across high-value, retail, and cross-border payment systems. We are excited to take part in this transformation with a platform that interconnects financial institutions to offer businesses and citizens a unique digital payment experience.
Thierry Chilosi
Chief Strategy Officer, Swift