The 9th edition of the SWIFT Business Forum Romania took place at the Radisson Blu Hotel in Bucharest on 7 November 2018.
The event brought together around 140 participants from the Romanian financial community, including credit institutions, central bank, payments institutions, financial investment companies, issuers of financial instruments, IT solutions providers, consultants, corporate customers, and trading companies.
The main topics tackled at the event were: the impact of new regulation on the banking industry; community projects related to European initiatives; SWIFT's Customer Security Programme dedicated to enhancing transaction security; the digital agenda; innovation in financial and banking services, and new industry initiatives such as the global payments initiative (gpi) and instant payments.
Transformation of the financial sector
Opening the SWIFT Business Forum, Radu Gratian Ghetea, Romanian SWIFT Member Group Chairperson and President of Honour of Romanian Association of Banks, spoke about the transformation of the financial and banking industry under the pressure of technology evolution and changing customer requirements, and how SWIFT is changing together with the industry. He highlighted some of the key takeaways from Sibos 2018, such as the need for standardisation and harmonisation, the current changes in technology and customers' requirements, the challenges and opportunities brought about by new regulation, and increased cyber security requirements.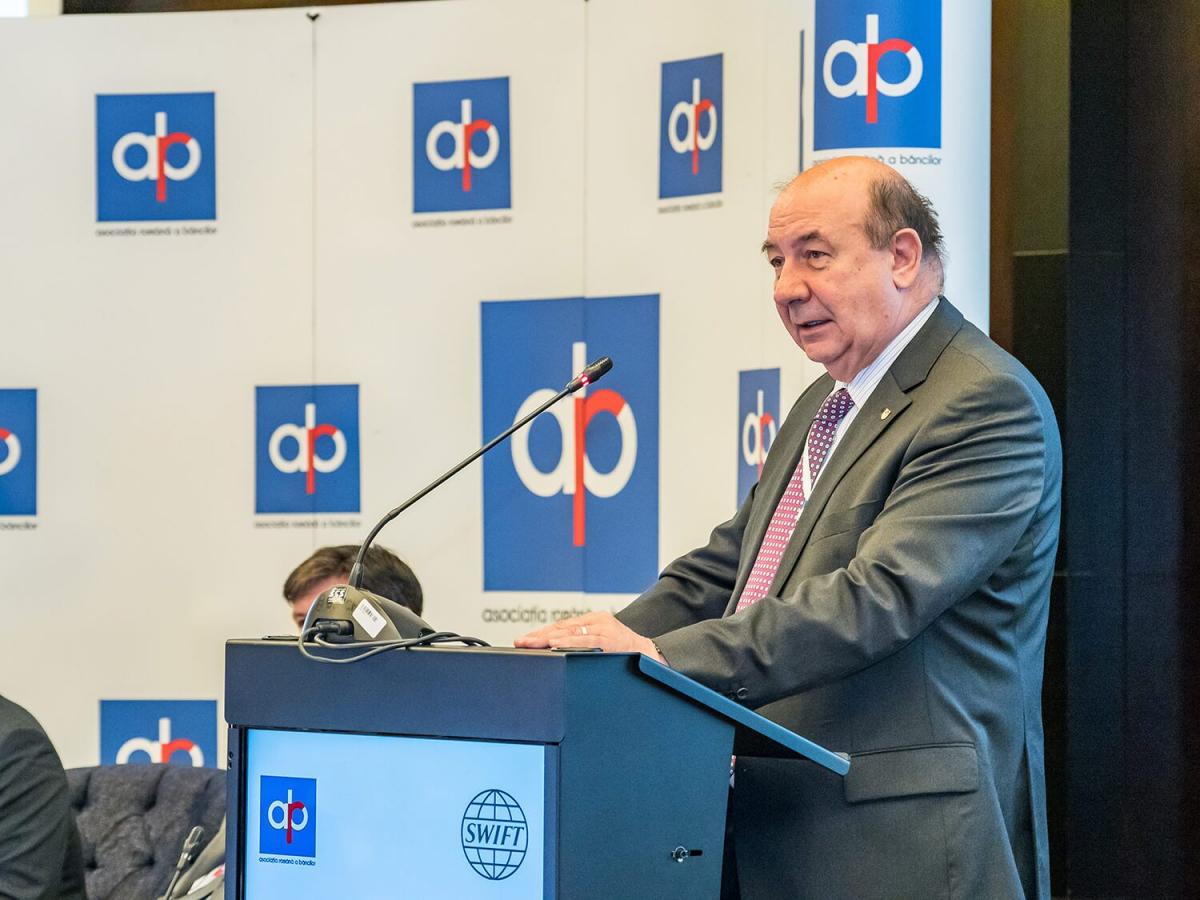 Sergiu Oprescu, President of the Romanian Association of Banks' Board of Directors, talked about the characteristics of the Romanian banking sector and presented the strategy for the Romanian banking community in the near future, in the light of new European and national regulation, technological progress, and increasing competition.