Karel De Kneef joins BAE expert to discuss the security challenges in financial markets
SWIFT's new Chief Security Officer, Karel De Kneef, speaks with Szu Ho, Principal Consultant at BAE Systems in a BAE podcast in his first interview since becoming SWIFT's Chief Security Officer.
In the BAE podcast De Kneef discusses some of the themes raised in a recent joint SWIFT and BAE Systems report, noting how the highest level threat actors run their operations "like businesses".
"Security isn't a business at SWIFT, but it's in all of our business, which is why it's important to bring the functions under a single leadership", said Craig Young, SWIFT's Chief Technology Officer. "Bringing together the diverse elements that make up our overall security will allow us to better protect ourselves and our customers in the face of an ever-changing security threat."
De Kneef's new role consolidates oversight of all SWIFT's security functions, from the logical to the physical and both staff and customer security, and brings the security of SWIFT's Operating Centres (OPCs) – from which SWIFT controls its core platforms – under his supervision. In his new position since January, De Kneef is also responsible for SWIFT's security incident triage and Customer Security Intelligence (CSI) units, as well as SWIFT's Customer Security Programme.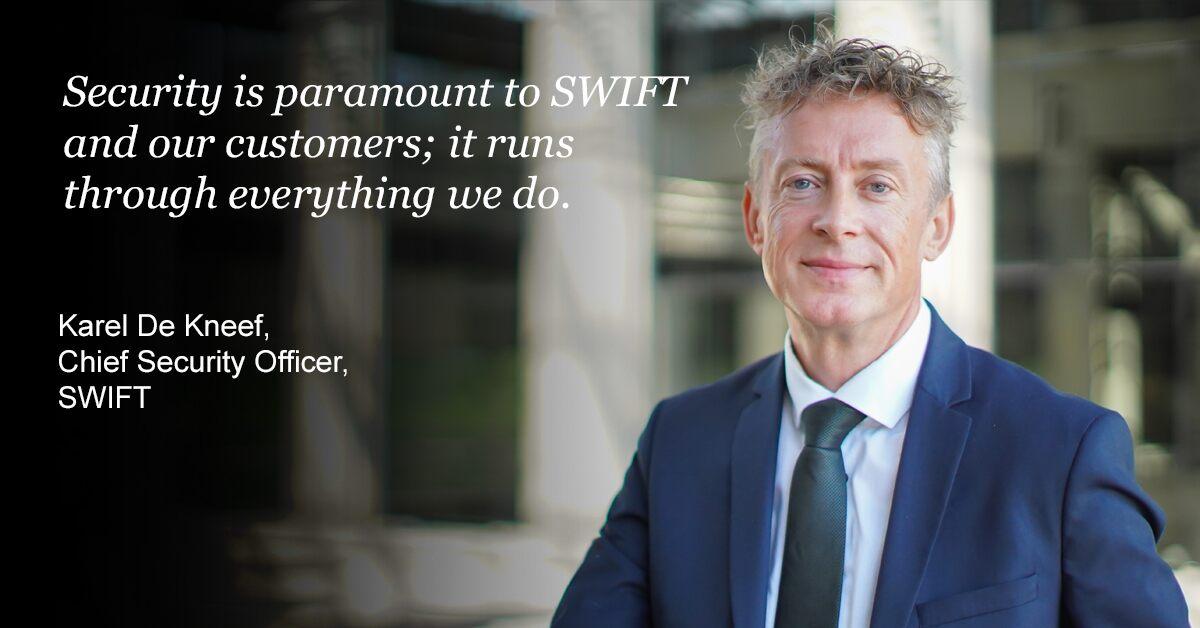 Commenting on his new role, De Kneef said: "Security is paramount to SWIFT and our customers; it runs through everything we do. It requires a proactive and targeted counter approach to defence that involves studying the enemy in the same way they study their victims. We need to identify their techniques to prevent them from causing us and our customers harm, and we have to be able to move quickly, responding in real time to threats as they emerge."
In the podcast Szu and De Kneef consider the new threats, address the opportunities and risks presented by the use of common standards and discuss the importance of intelligence and information sharing.
"Collaboration and information sharing is crucial, not least because the criminals do it. They don't work on their own – they share information and have their own communities. So from a cyber defence perspective, we must do the same to keep ahead - by grouping these functions we can make efficient use of our threat intelligence and security tools, benefiting not just SWIFT but also our 11,000 customers who rely on the products, services and resources we provide", said De Kneef.
>> Listen to the full podcast here.