SWIFT's Marc Hofmann and Byron Thatcher asked to share intelligence about cyber heists and the financial industry's response to cyber challenges
On 13 February, SWIFT CISO Marc Hofmann spoke on the eFraud Group panel at this year's US RSA Conference in San Francisco to share details about last year's Bangladesh Bank incident, what the financial industry can do in response to the continuing cyber threat, and what SWIFT is doing to support the financial industry. Marc Hofmann also spoke about future developments in the cyber security space and how IT experts should expect the threat to develop.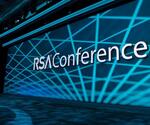 During the event, which was closed to the public, Marc Hofmann reiterated the importance for financial institutions to shore up their cyber defences: "Cyber security concerns all of us. Financial institutions worldwide must adapt and evolve to the increasing cyber risks. SWIFT is helping its community through its Customer Security Programme to help users protect their critical operating environments."
Byron Thatcher, Red Team Manager at SWIFT, was joined by Adrian Nish of BAE, SWIFT's cyber security partner, on a panel discussion and gave a presentation on "Cyber-Heist: Two Bytes to $951m".  Byron Thatcher and Adrian Nish gave an overview of cyber criminals' methods to compromise financial institutions' back office environments, and gave an overview of SWIFT's Customer Security Programme which reinforces and evolves the security of global banking.
The RSA Conference San Francisco took place from 13-17 February and brought together IT security experts from around the world to exchange ideas, to learn about the latest security trends and find solutions to common challenges.
SWIFT continues to engage with its user community around the world and engages with IT security experts to share information, and cyber intelligence to better protect the global financial system.