Over 300 representatives from banks, corporates, market infrastructures (MIs) and the press gather around the world to mark the successful delivery and fast-growing reach of SWIFT gpi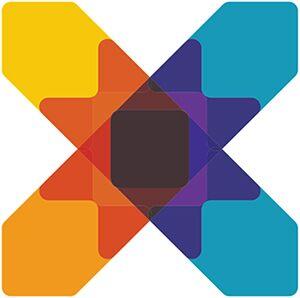 Corporate cross-border payments are undergoing a once in a generation change. Today, SWIFT gpi is revolutionising how international payments are made by combining real-time payments tracking with the speed and certainty of same-day settlement. Available since January 2017, more than 20 global transaction banks have begun actively using or implementing the SWIFT gpi service, with another 50 in the implementation pipeline. Hundreds of thousands of gpi payments have already been sent across more than 85 country corridors.
To celebrate this step-change in correspondent banking, events were held across the world – Singapore, Frankfurt, Beijing and New York – in late May. Uniting the celebrations was the theme, 'SWIFT gpi, promise delivered – together', highlighting that, in delivering SWIFT gpi, the global financial community has met its pledge to dramatically improve the cross-border payments experience for corporates.
New York opens the celebrations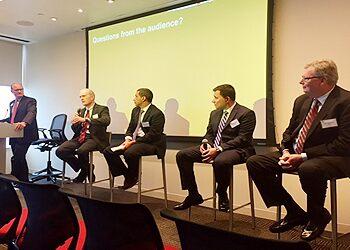 New York was the first city to kick off the proceedings on 22 May with Javier Pérez-Tasso, Chief Executive, Americas & UK Region at SWIFT welcoming nearly 60 attendees, from just under 20 firms, representing gpi and non-gpi banks , corporates, and the key US MIs. A lively panel debate followed, comprising BNY Mellon, Bank of America Merrill Lynch, the Federal Reserve Bank of New York and The Clearing House. The speakers highlighted the value gpi brings to corporates and discussed the news, announced in March, that US payment market infrastructures have agreed to support SWIFT gpi tracking of cross-border payments; indeed, the panel noted that broad adoption by MIs and banks globally will ultimately make gpi payments the norm and ubiquitous. "As a core component for gpi, the implementation of the payments tracker is a critical step towards building long-term strategic products and value for our clients. We are working to integrate the tracker data within our channels and the payment eco-system and believe this will be a step change improvement in the way we interact across the payment life-cycle," said Greg Murray, Managing Director of Global Payments Product Management at Bank of America Merrill Lynch, which went live with gpi on May 22.
Beijing takes over the festivities
At sunset in Asia on 23 May, Beijing continued the celebrations at the prodigious Diaoyutai State Guesthouse. Alain Raes, Chief Executive, Asia Pacific at SWIFT received over 130 banks, MIs, corporates and media, including 13 leading Chinese gpi member banks. In his speech, Mr. LI Wei, Director of IT, People's Bank of China, underlined the power of the SWIFT network that the Chinese community has relied on for over 30 years. In turn, Bank of China and Industrial and Commercial Bank of China – both live on SWIFT gpi – shared their experience with the service. "Bank of China has always been one of the global gpi leading banks. We are ecstatic about the potential efficiency, predictability and transparency SWIFT gpi brings to us and our customers," said Mr. ZHANG Qingsong, Executive Vice President, Bank of China." Following this, Mr. PENG Hua, Deputy General Manager, ICBC stated that, "Since the inception of SWIFT gpi in 2015, ICBC has been committed to the success of deployment. We have been live since February this year and in March we rolled out to our overseas branches in Hong Kong and Singapore; now we plan to roll it out to others. Earlier this month, we also went live on the Tracker to provide our corporates with the best cross-border payments experience!"
Singapore welcomes representatives from around APAC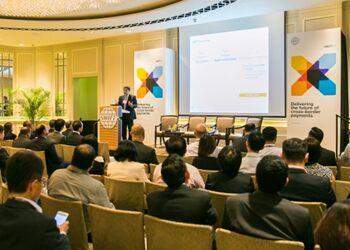 Only a few hours later, the celebrations in Singapore kicked off, with over 60 delegates from across APAC eager to hear the latest about SWIFT gpi. In his welcome address, Christian Sarafidis, Chief Marketing Officer, SWIFT said: "With the right technology at the right time, SWIFT has successfully helped correspondent banking reach a significant milestone in its evolution. 24 banks in Asia Pacific are already live or ready to implement SWIFT gpi, showing the strong commitment of the banks in the region to offer innovative services to their corporate clients."
A panel discussion then ensued, discussing how SWIFT gpi is solving the problems that currently exist in cross-border payments as well as what it takes to implement the service. During the debate, Navinder Duggal, Group Head of Cash Product Management at DBS – a live gpi bank – underlined how gpi will enable the bank to transform the service they can provide to clients. "DBS is proud to be amongst the first Asian banks to go live with SWIFT gpi. It enables banks to offer faster, transparent and traceable cross-border payments service.  The highly innovative gpi tracker allows us to provide end-to-end visibility on the status of payments and confirmation of the amount credited to the beneficiaries' account."
Live banks take centre stage in Frankfurt
Prepared for a full day of discussions and work sessions, all underlining gpi's power and benefits, over 75 attendees joined the event in Frankfurt – travelling from the Nordics, southern Europe, France, Central Europe and Russia. In his welcoming remarks, SWIFT's CEO, Gottfried Leibbrandt said, "Our global network has established rules and market practices. It has deep liquidity, unique reach and is a great asset to the industry. Our biggest efforts in innovation are focused on correspondent banking which, through gpi we aim to bring into the 21st century.
SWIFT gpi is designed to address end-customer needs without compromising banks' abilities to meet their compliance obligations and market, credit and liquidity risk requirements."
Wim Raymaekers, head of gpi at SWIFT, continued with a synopsis of the gpi journey to date. "Since the end of 2015, we have come very far, very fast – together. We now have 20 banks live on gpi, more than 110 banks signed up, and hundreds of thousands of messages have been sent covering more than 85 country corridors. Having started with mainly global banks, we are now seeing more and more regional players and domestic clearing banks joining, which is very promising," said Raymaekers.
The subsequent panel discussion featured speakers from the Swiss Federal Railways SBB, UniCredit and Deutsche Bank. Stefan Eggli from SBB, put the case from the corporate perspective, "Cross-border payments are like a black box for us. We don't know when the funds will be credited, we don't know what fees we will be charged and we also have problems with reconciliation. The Tracker is important for us to do investigations and to be able to answer our own customers' queries, especially when it comes to refunds. We definitely think that gpi goes in the right direction and we really appreciate that the time to market is good." In the afternoon, attendees enjoyed the exchanges by gpi live banks on their implementation projects as well as discovering the Tracker and other gpi features.
The Tracker is important for us to do investigations and to be able to answer our own customers' queries, especially when it comes to refunds. We definitely think that gpi goes in the right direction and we really appreciate that the time to market is good.

All in all, by bringing together all parties around the world in a spirit of collaboration, the celebrations reflected gpi as a whole. Emerging from the events, attendees were proud of the achievements that SWIFT gpi has already made, but well aware of the great efforts still required to make gpi the new standard in cross-border payments.