On 30 January, Gottfried Leibbrandt took to the stage at the Paris Fintech Forum
Held over two days in the heart of the French capital, Leibbrandt joined leaders from across the industry to talk about trends in digital finance and how SWIFT is continuing to evolve to meet the needs of its 11,000 customers.  
Leibbrandt's remarks centered on how SWIFT gpi continues to radically transform correspondent banking, just two years after its launch. The service, which is supported by hundreds of banks, is now used to send over $300bn in payments every – with payments typically made within minutes or even seconds, and over 50 per cent of SWIFT gpi payments credited to end beneficiaries within 30 minutes.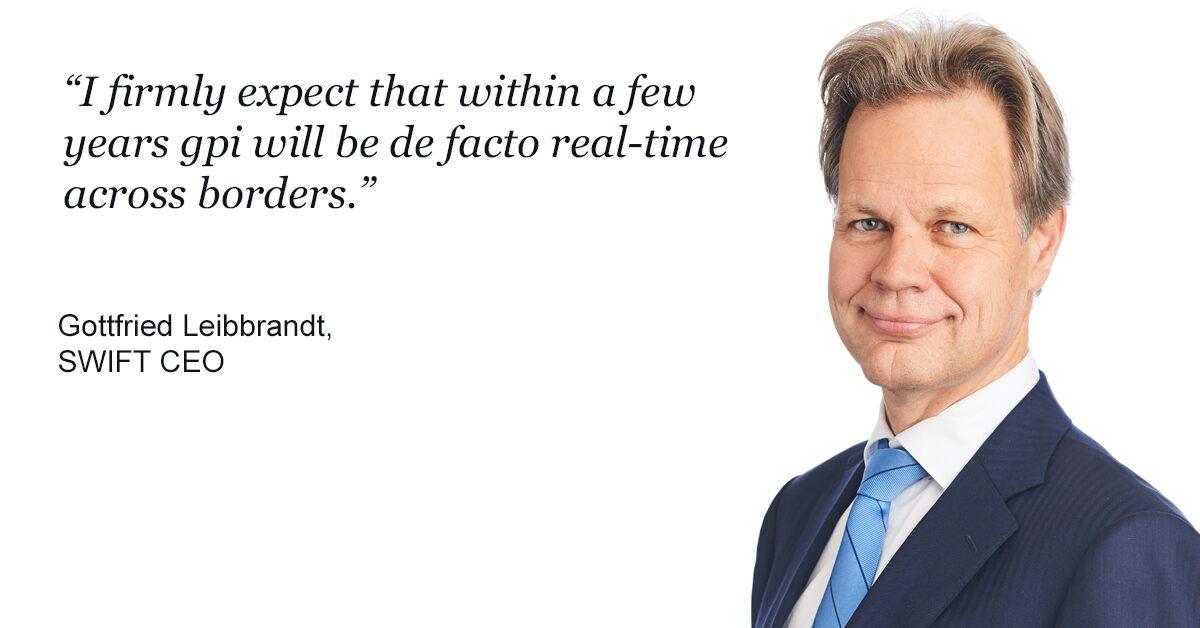 He also announced SWIFT's new proof-of-concept (PoC) to trial gpi Link, a gateway to interlink ecommerce and trading platforms with SWIFT gpi.
With gpi Link, banks will be able to provide rapid, transparent settlement services to e-commerce and trading platforms, opening up whole new ecosystems to the speed, security, ubiquity and transparency of gpi.
Watch a clip of Leibbrandt here.