Challenges and opportunities in a new payments landscape
More than 200 delegates from the German financial community gathered on 26 April at the Maritim Hotel conference centre for the SWIFT Business Forum Frankfurt. The overarching theme of the event was set by Michael Formann, Head of SWIFT Germany and Austria, in his welcome remarks: the rapidly changing payments landscape, the opportunities and challenges of this development for established players and the role and initiatives of SWIFT in this context. In their opening speeches Stephan Müller, Chair NMG SWIFT Germany, SWIFT Board Member, Divisional Board Member and Group CIO, Commerzbank, and Gottfried Leibbrandt, Chief Executive Officer of SWIFT, set out the main trends that are shaping the industry's future: shifts in consumer behavior, regulatory initiatives that aim to open up banking models eg. PSD2, compliance pressure, and technology disruption.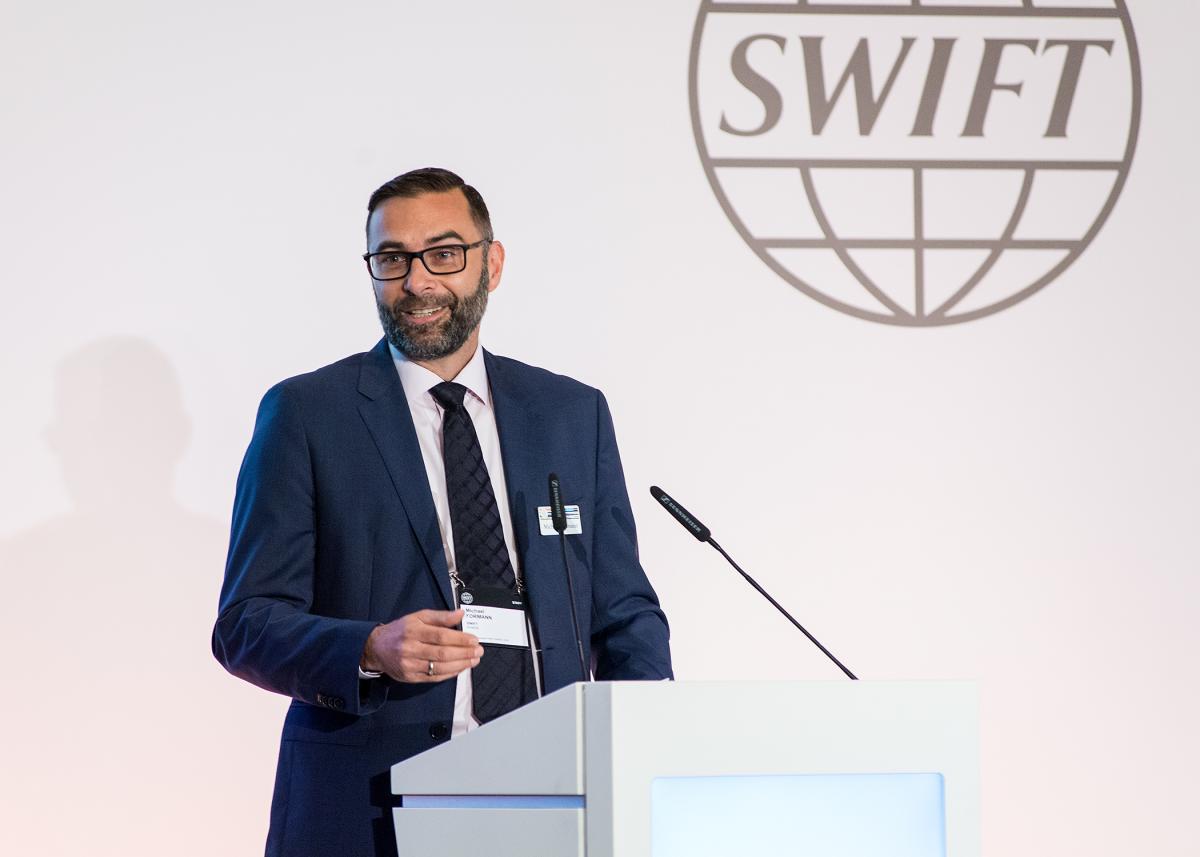 The speakers gave an overview of SWIFT's core initiatives: the global payments innovation initiative (SWIFT gpi) as the new standard for cross-border payments; SWIFTNet Instant as the single gateway to connect seamlessly to multiple instant payments systems which in Europe will enable access to both the Eurosystem's TIPS and EBA Clearing's RT1 in the first instance and then later to the  combined T2/TIPS/T2S platform; the Customer Security Programme (CSP) and SWIFT's portfolio of Financial Crime compliance services. Both speakers made it clear that customer expectations for payments providers are rising continuously. Leibbrandt pointed out that the flow of innovation has changed and whereas in the past, innovations started in wholesale markets and then found their way into retail markets, today, innovation starts in retail markets and sets the standard for wholesale markets. Müller shared this observation, saying that people that send instant messages via WhatsApp every day don't understand why they cannot send payments just as quickly and easily.