SWIFT gpi enables SEB to offer a fast, transparent and trackable international payments service to its clients.
SEB, a leading Nordic financial services group, has gone live on SWIFT's global payments innovation (gpi) service. With SWIFT gpi, SEB can now offer a rapid cross-border payments experience – with real-time payments tracking and transparency on bank fees and foreign exchange rates.
Nearly half of gpi payments are credited within 30 minutes, many within seconds – and almost 100% within 24 hours – SEB's clients can now fast-track their international payments. The service also enables end-clients to track the status of their payments from end-to-end, and provides an unprecedented level of visibility into each payment – including information about each bank in the payment chain and any fees that have been deducted.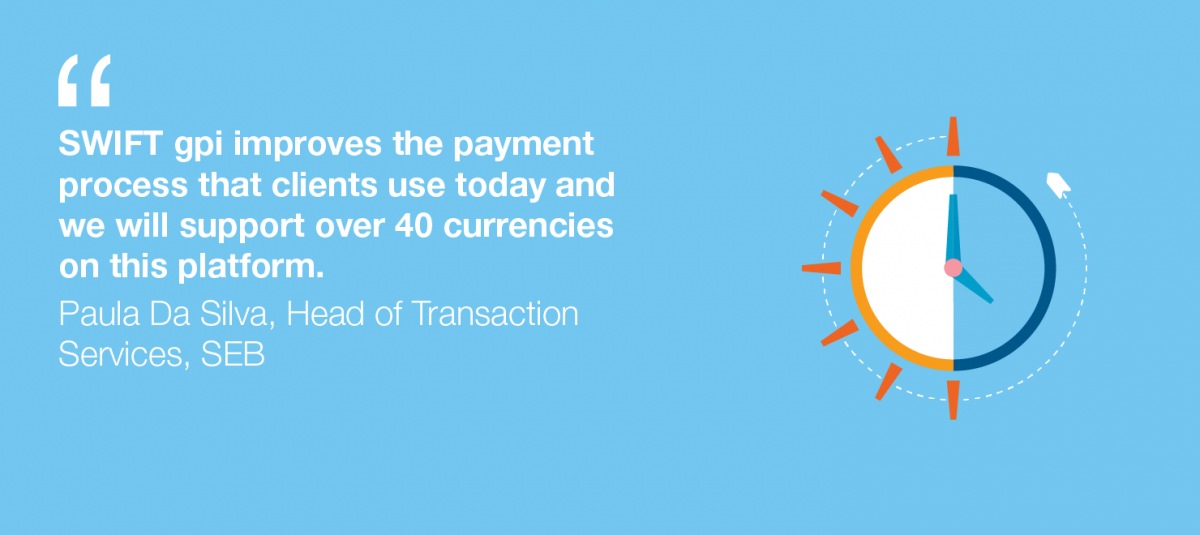 Paula Da Silva, Head of Transaction Services at SEB, said: "We have supported the initiative from the beginning, and are really happy to be live. SWIFT gpi improves the payment process that clients use today and we will support over 40 currencies on this platform. The focus going forward is to explore new opportunities that SWIFT gpi gives. With everything going on in the payment landscape we need to deliver continuous improvements to keep abreast of developments and enhance the customer experience."
Vikesh Patel, acting Head of UK, Ireland and Nordics at SWIFT, said: "We are delighted to see SEB go live on gpi and offer a high-speed, transparent and trackable cross-border payments service to their clients. SWIFT gpi is the most transformational change in cross-border payments in 30 years, and is quickly becoming the new norm thanks to banks such as SEB."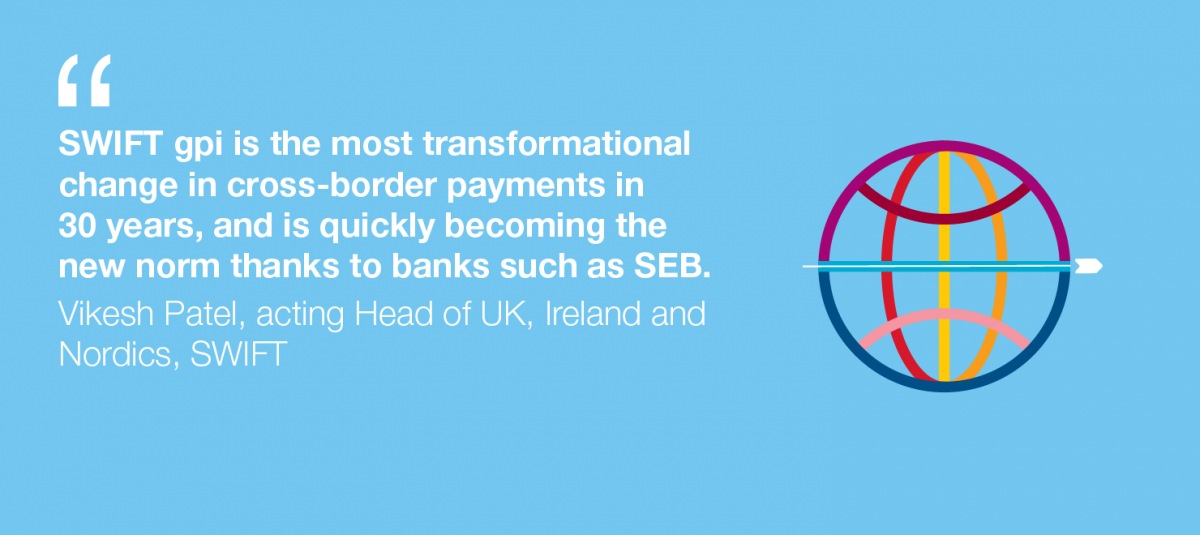 To date, over 180 financial institutions around the world are signed up to SWIFT gpi, with over USD 100 billion in SWIFT gpi payments being sent daily across 450 international payment corridors.
Following the SWIFT community's recent endorsement of global gpi adoption, SWIFT gpi will be the standard for all cross-border payments by the end of 2020.
Contact us to find out how your bank can also go live on gpi.