Behind SWIFTRef's closed door customer roundtable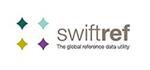 The SWIFTRef roundtable, held during Sibos 2016 in Geneva, brought together industry experts to debate key issues impacting data consumption. Central to the debate was how internal and external drivers continue to push financial institutions to alter the way they consume and manage reference data. It is clear that increasingly regulators, clients, and business units are keen for even more rapid and on-demand provision of data in order to meet an assortment of requirements. The imperative is for increased timeliness and accuracy of key data sets, which is compelling firms to focus on data quality measurement and management, given that data governance is tricky when dealing with data sets that have no real "owner".
Panelists agreed that data accuracy and standardization could be improved across the industry if there was more cooperation and community building around reference data.
The outcome of this SWIFTRef roundtable can be found in our 'Reference Data Consumption: A Changing Model' white paper, produced by the Aite Group and SWIFTRef.
Download the white paper