Juliette Kennel, Head of Securities and FX at SWIFT, will take over as Operating Committee Vice-Chair of the International Securities Services Association (ISSA) in November 2019. She will succeed Jyi-chen Chueh of Standard Chartered who will become the Operating Committee's new Chair.
ISSA makes significant contributions to the development of the worldwide securities services industry by facilitating interaction among market participants. It provides leadership and supports best practice in the post-trade securities arena, and currently has over 110 members – across custodian banks, brokers, asset managers and various types of infrastructure institutions – in around 50 countries.
The Operating Committee is tasked with proposing, launching and managing ISSA's projects as well as assisting in organising and executing ISSA symposia and other events. Current areas of focus include cyber risk, financial crime compliance, and the impact of distributed ledger technology and crypto assets.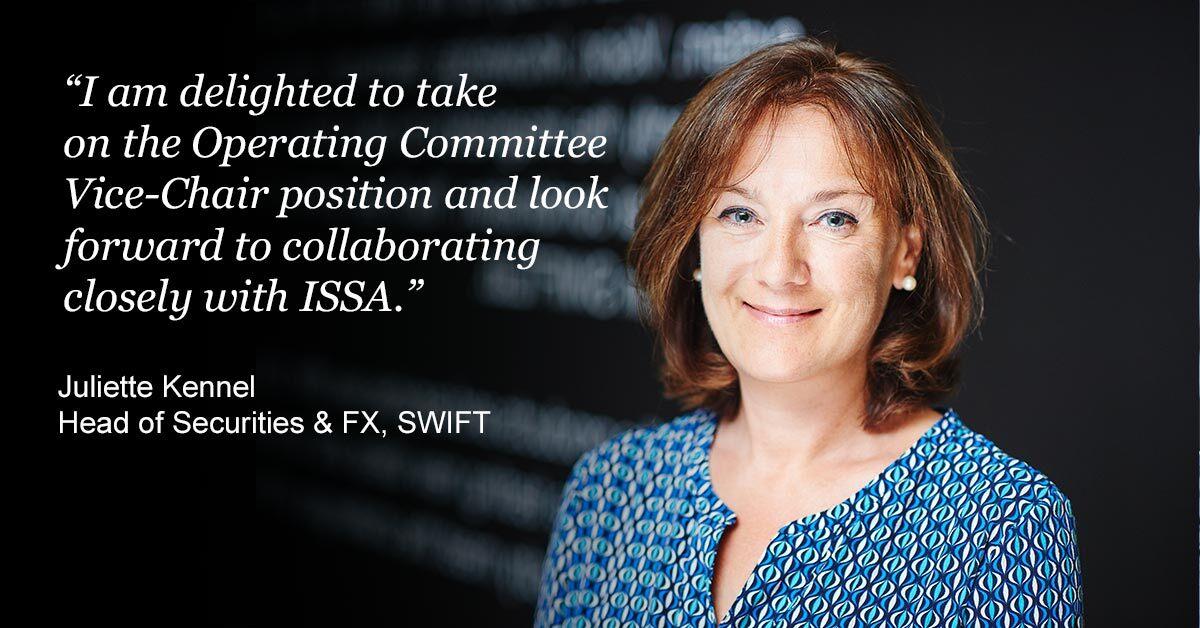 Kennel said: "ISSA provides invaluable leadership in the securities space and offers securities operations professionals a vital forum to exchange ideas in a rapidly changing environment."
At SWIFT, Kennel is responsible for managing the co-operative's Securities and FX business, which represents half of SWIFT's total traffic. Key to this role is setting the strategic direction for product evolution so that it remains in line with regulatory and customer requirements, but continues to be innovative and add value.
In recognition of a rich career in the industry, Kennel has been named by Payments Source magazine as one of the "Most Influential Women in Payments" and included in the Financial News list of "Top 100 Women in Finance".