Efficient cross-border payments was again a hot topic at this year's corporate treasury event Finanz Symposium in Germany.
The 30th edition of the Finanz Symposium, the largest corporate treasury event for Germany, Austria and Switzerland took place on 25-27 April in Mannheim, Germany.
The event brings together over 2,000 leaders from across the corporate treasury and banking community, providing the ideal opportunity to deep dive into the key challenges the industry faces.
One of these challenges – efficient cross-border payments – was high on the agenda again this year, with five sessions on SWIFT gpi, recognised by attendees as the new and rapidly growing global payments innovation now used by over 160 banks across 350 country corridors. 
Banks are clearly waking up to the needs of their corporate clients for certainty, speed, end-to-end tracking, and fee transparency in their cross-border payments.
"That's why at SWIFT we've been working closely with banks and corporates to make this a reality, as highlighted in our sessions held at Finanz Symposium". 
The sessions, held with both corporates and banks, described the value that gpi brings in terms of more efficient payment processes and global reach. The sessions focused also on corporate requirements and the importance of fee transparency and certainty. For example, Deutsche Post, DHL and Société Générale gave concrete examples and use cases of instances where speed and certainty are game changers for their corporate business, e.g. tax payments for delivery of goods.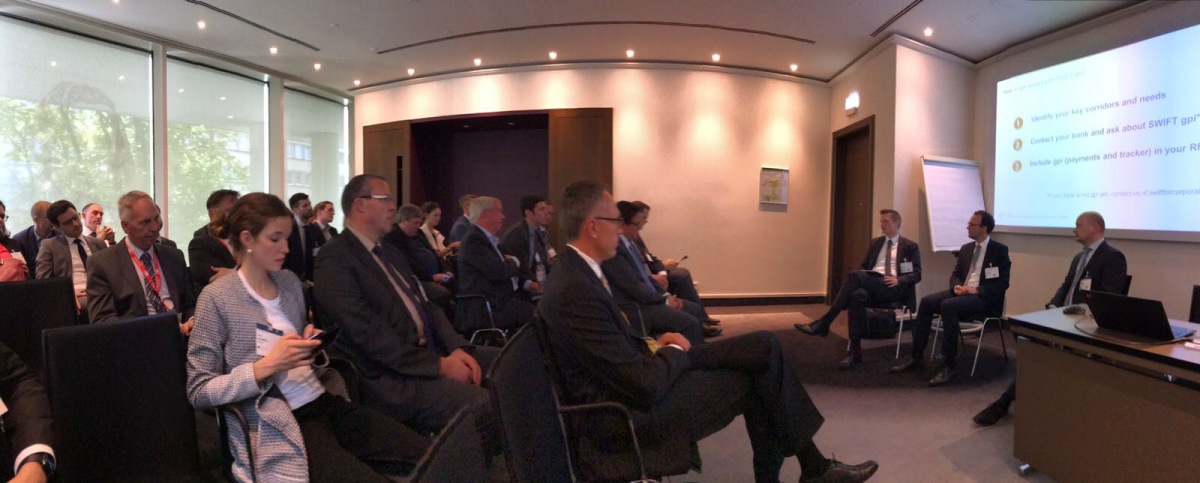 Participants to these five sessions included: Deutsche bank;  Heraeus Holding; BNP Paribas;  IATA (International Air Transport Association); Société Générale ;  Deutsche Post, DHL ; BBVA ; Raiffeisen Bank International and Agrana.
Read the detailed content of the sessions on the LinkedIn article by Sebastian Rojas.