Download the analysis of the evolving threat landscape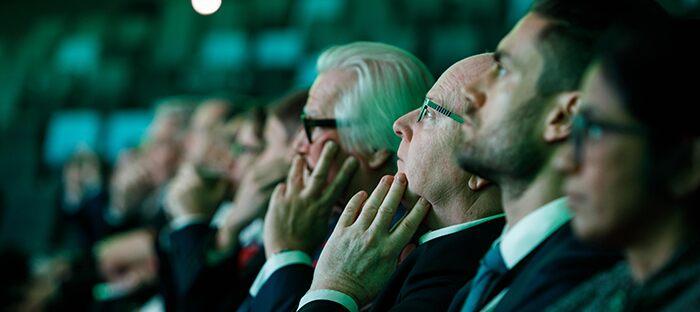 A survey of industry experts at Sibos 2018 found that 80% of those questioned expect a cyberattack with "seismic" results to take place within the next ten years.
According to a study conducted by Oliver Wyman in 2018, cyberattacks are the biggest threat facing the business world today.
What are the steps institutions should take to protect themselves and the wider financial ecosystem?
To assist our community, SWIFT has commissioned a series of reports by Celent taking stock of the discussions that took place at Sibos 2018. 
The first of these, Cybersecurity: Education, Discipline and Collaboration, identifies the key drivers of change in the industry, and discusses how the pace of technological change means that complacency is not an option as malicious actors exploit new opportunities.
The securities market and smaller institutions with fewer security resources are marked out as particularly vulnerable, but the interconnected nature of the financial services industry means any danger is systemic. 
The report outlines three core strategies by which institutions can manage their risk:
Education to mitigate against human error – at all levels of an organisation
Review and reform of cybersecurity
Information sharing on threats throughout the industry
Download the report below, and watch this space for further reports reviewing the key trends in financial crime compliance and payments.