Innovation: present and future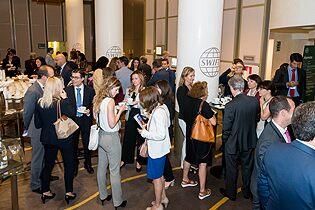 The Business Forum Madrid 2017 took place on 3 October and brought together more than 350 senior representatives of the Spanish financial industry to discuss key trends affecting the financial industry as a whole and Spain in particular.
The programme for the day addressed a wide range of topics including the evolution of the European payments landscape, the future of cross-border payments, regulation, financial crime compliance and the Customer Security Programme.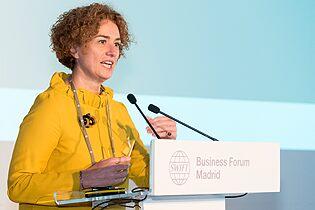 Gema Montoya, Head of SWIFT Iberia welcomed customers to the event and ran through the programme for the day before handing over to José Luis Calderón, Head of GTB at Banco Santander and a member of the SWIFT Board of Directors. Calderón emphasised the crucial role that SWIFT's Customer Security Programme is playing in increasing cyber-security across the global financial industry. He also expressed the view that whilst our industry faces many threats, there is also a lot of opportunity that can be seized through collaboration, both between banks and between banks and fintechs.
The day continued with keynote speeches by SWIFT CEO Gottfried Leibbrandt and Carlos Conesa, Head of Payments Systems at the Bank of Spain.
Read the full wrap up report (in Spanish).