Delegates from the Ukrainian financial community gathered at the Fairmont hotel on Tuesday 9 October for the second SWIFT Business Forum Kyiv.
The event was organised jointly with UkrSWIFT, the SWIFT national member and user group for Ukraine. The theme of the event was "Ukraine on the path to global integration – progress and challenges", and sessions throughout the day focused on the key trends affecting the financial industry as a whole and the impact that they have on financial services in Ukraine.
Ilona Pouna, Regional Manager, Central and Eastern Europe at SWIFT opened the event, noting during her welcome remarks that Ukraine is growing its position very positively in the global financial community.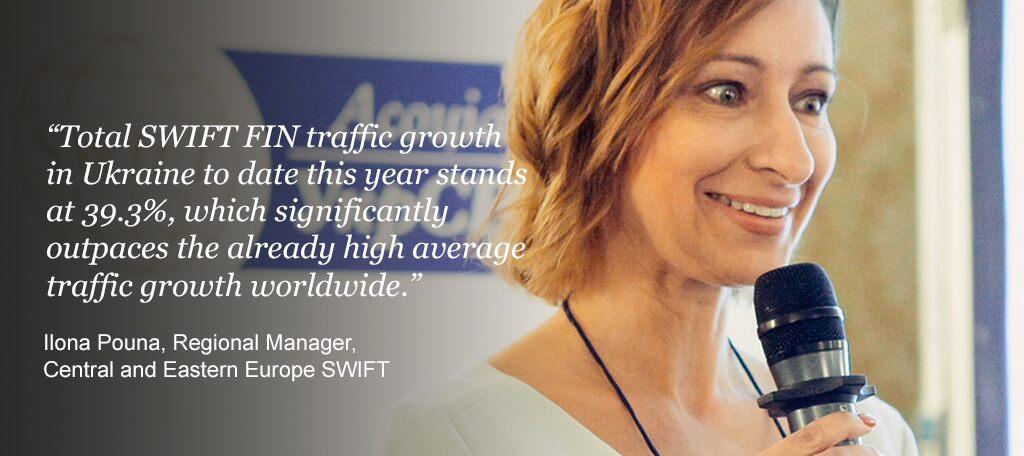 Pouna went on to say "it is important that SWIFT continues to support the Ukraine financial community with innovative new services such as gpi." Innovation is important in Ukraine, and banks and FinTechs support each other to improve service levels for customers and provide the conditions for future economic growth.