SWIFT is pleased to announce today the appointment of Javier Pérez-Tasso as its new Chief Executive Officer. A member of the SWIFT Executive team for the past seven years, Pérez-Tasso currently serves as Chief Executive Americas & UK region. He will take up his appointment on 1 July 2019 in place of Gottfried Leibbrandt who announced his intention to step down from the post at the end of June in December 2018.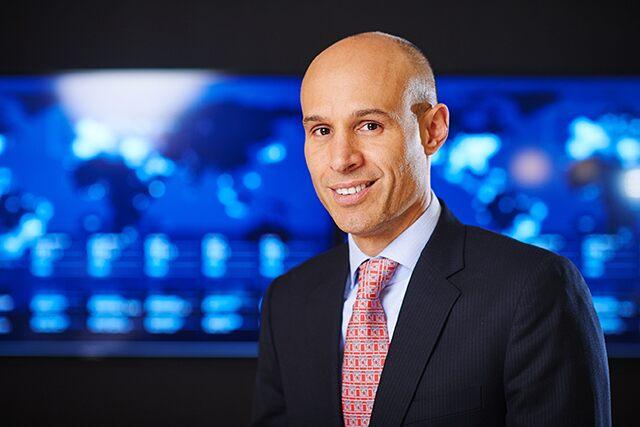 The appointment follows a comprehensive internal and external search conducted by the Board's Human Resources Committee, advised by a professional search firm.
I am delighted to announce Javier's appointment with the full endorsement of the Board. SWIFT has an exceptionally strong management team which has enabled the Board to appoint an internal candidate and which will also allow for a smooth transition.
"Javier's track record of impressive leadership, coupled with his in-depth understanding of the company and its business, means that he is expertly positioned for this new role. I am confident that his appointment will ensure that SWIFT can continue to build on its tradition of excellence and innovation in support of the global financial community, while also enabling acceleration of its endorsed strategy."
Pérez-Tasso joined SWIFT in 1995 and was appointed Chief Executive, Americas & UK region in September 2015. In this position, he significantly deepened SWIFT's engagement model with global transaction banks and successfully delivered business development results in high-growth markets. He was also an Executive sponsor of SWIFT's Customer Security Programme from 2016 to 2018, helping to formulate and lead SWIFT's response to the growing cyber challenge facing the community.
Prior to that, Pérez-Tasso served as Chief Marketing Officer, a role in which he was responsible for developing SWIFT's current five-year strategy. The SWIFT2020 strategy he defined has led to the co-operative's renewed focus on cross-border payments, expansion into financial crime compliance and deeper presence in the market infrastructures area, including its entry into instant payments. Earlier in his career, Pérez-Tasso held a number of technology and leadership positions in business development in regional offices in Europe, the Middle East and Africa.
Commenting on his appointment Pérez-Tasso said: "I thank the SWIFT Board for its trust and feel privileged to lead SWIFT and serve its customers as CEO. I am fortunate to start this mandate building on Gottfried's strong legacy, and I look forward to maintaining our focus on operational excellence as well as to accelerating SWIFT's transformation during a period of unprecedented change and opportunity for the community."
A Spanish national, Pérez-Tasso holds a degree in Electrical Engineering from Institut National Polytéchnique de Grenoble, a Master's degree in Management from Solvay Business School, a Master in Finance from IE Business School and the Executive TGM from Insead.
As Chief Executive Officer of SWIFT, Pérez-Tasso will be based at SWIFT's headquarters in Belgium.
"The Board joins me in thanking Gottfried for his extraordinary dedication and service and we wish him all the best in his future endeavours. SWIFT has become a stronger, more agile company under his leadership – defining, establishing and delivering on a bold agenda," said Shah. "I look forward to working with Javier to build on this, as SWIFT continues to serve the banking community as its Fintech."