Central bank will use platform to ensure smooth transition for community members
As a member of the four Central Bank service providers for the TARGET services, the Deutsche Bundesbank has embraced SWIFT's MyStandards and Readiness Portal to help support the European banking community migrate their high-value payment flows to the new ISO 20022 standard.
By leveraging the Readiness Portal, the Bundesbank will enable all banks and market participants in the Eurozone to access best-in-class documentation and test their payments messages related to the TARGET2 real-time gross settlement system, in preparation for the T2/T2S consolidation project in 2021.
A common infrastructure
The project is part of the European Central Bank Vision 2020 initiative, which will see the TARGET2, T2S, TIPS (real-time payments system) and collateral management services move to a new common infrastructure, with a central communication access point (the Eurosystem Single Market Infrastructure Gateway - ESMIG).
Once live, the new platform will enable operational efficiencies and savings through common components and will provide users with a flexible, highly automated service based on ISO 20022 messaging.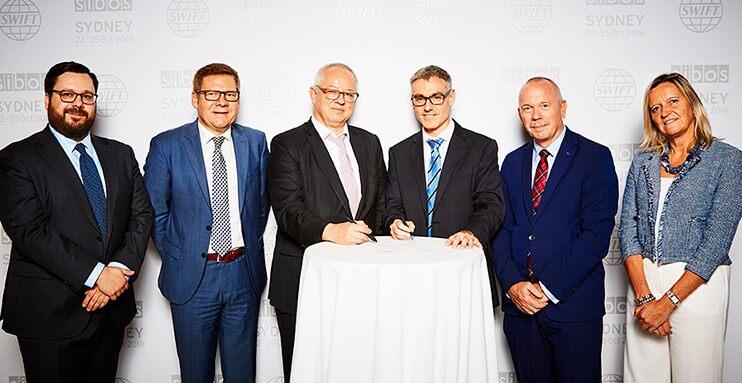 Simplifying standards
The Bundesbank is one of the many market infrastructure providers using MyStandards as a space to publish and maintain standards and guidelines for their community.
The collaborative web platform is an online repository and allows customers to publish and maintain usage guidelines for market participants.
The Readiness Portal simplifies implementation and migration by providing an online standards testing environment for the community.
Benefits of  MyStandards
Common platform for major RTGS systems adopting ISO 20022
Best-in-class documentation
User-friendly testing facilities in advance of the end-to-end testing phase
Commenting on the collaboration, Fabien Depasse, Head of Standards Products at SWIFT said: "The T2/T2S consolidation project is a major step on the journey towards universal ISO 20022 adoption, and SWIFT is delighted to be helping the Deutsche Bundesbank and the European banking community embrace the new standard.
MyStandards and the Readiness Portal will help ensure the adoption of the new standard is efficient and consistent across major initiatives in the financial services industry.