June is a time when many around the world celebrate Pride. We look back on the first year of our LGBTQ+ and Allies Chapter at Swift, and look ahead to much more to come.
It's been a year since we launched our LGBTQ+ and Allies chapter at Swift. As we reach our second Pride, now is a good time to look back at what we've achieved, and how diversity and inclusion helps us move forward as an organisation.
The chapter is flourishing, with members from across the Swift offices, from Mumbai to Brussels. At our social meet ups – virtual for now – we see a vibrant community of LGBTQ+ employees and their straight allies. And we have worked together to update our internal code of conduct to specifically cover sexual orientation and policies to offer better support LGBTQ+ colleagues.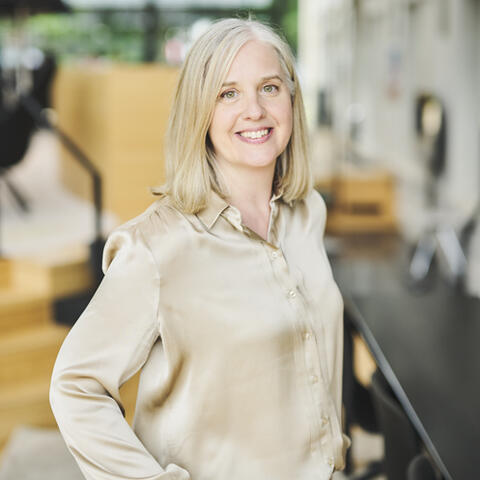 Diverse teams perform better and have more impact, which is why we need diversity of thought as the bedrock of creativity and innovation.
Rosemary Stone
Chief Business Development Officer, Swift
Putting people first
Swift is committed to driving forward diversity and inclusion across our five work streams: Gender, Age, Disability, Race and Ethnicity and LGBTQ+. It is important for our LGBTQ+ colleagues that we acknowledge their needs at Swift. Talking together about what our staff need in our different working locations has brought our diversity strategy to life, meaning that we can adapt our policies for them.
One of the successes that we are most proud of is being able to extend our medical benefits to cover LGBTQ+ partners and their children in more of our locations. We have a proud history of supporting our LGBTQ+ colleagues into parenthood in our long-standing European locations, and we are building on this by committing to review our parental leave policies globally to ensure that our language includes same-sex families and that we cover alternative ways of becoming a parent, such as adoption and surrogacy.
Creating an inclusive culture
Bringing your best self to work means being able to bring your whole self to work. We're proud to have so many committed colleagues working on diversity and inclusion at Swift. Through initiatives likes these, together we're creating a culture of understanding, empathy, innovation and inclusion.